---
---
Saturday, November 22
In a line ...


Nathan Fyfe will miss tonight's International Rules Test against Ireland at Subiaco Oval after scans showed a strain to his right shoulder suffered in the dying moments of a practice match on Tuesday. The 23-year-old has escaped serious damage but needs to be nursed across the pre-season ... Robert Murphy will enter his 16th AFL season as captain of the Western Bulldogs ... in spite of the turbulence of the season, Essendon will post a profit of $721,517 (see sidebar) ... Richmond will head into the new season with a healthy profit of $1,329,530 from 2014 ...

Reader Paul Carter from Stanhope Gardens NSW has offered an update to our story from last Thursday (20th) on the Richmond players from the 1967 premiership team. In addition to the passing of Fred Swift in 1983, two other Tigers have passed on, Mike Patterson died on April 16, 2002, and Geoff Strang died on December 20, 2003.
Thank you Paul for correcting our piece.

There's always another story ...
Thursday, November 20
Essendon champion Ted Leehane passes away


Essendon FC is mourning the passing on Monday of three-time premiership player Ted Leehane at the age of 91.

Leehane played 83 games for the club between 1942-1950 and was a member in the 1942, 1949 and 1950 premiership teams.

A fast moving, high marking centre half-forward and full forward he combined well with goal kicking champion John Coleman in the 1949 and 1950 premiership sides.

Runner up in the 1948 Best and Fairest award, he also won the most unselfish player award in 1950 and was the club's leading goal kicker in 1947 with 50 goals.

The Leehanes were a strong football family. Ted Leehane's brother, Tom, played seven games for Essendon (1950-1951), and their father, Steve, played 82 games for Carlton (1914-1919).

Ted was the last surviving member of the club's 1942 premiership team. He was named at number 49 in the Champions of Essendon list released in 2002 – more ...

Peter Coatman, a long-time Footystats reader and well-known for his support of the Essendon FC contributes that Carlton's Ken Hands became the longest-ago premiership player, with the death of Alex Way earlier this month making Ken the last survivor of Carlton's victorious team in the 1945 'Bloodbath' Grand Final.

Essendon's longest-living premiership survivors are now Jack Jones and Harold Lambert from the 1946 team.

As far as Peter is aware, the 1967 Richmond premiership team has lost three players – Fred Swift in 1983, Mike Patterson died on April 16, 2002, and Geoff Strang died on December 20, 2003. The 1973 Tiger flag-winners is the longest-ago premiership team and are all with us. The 1994 West Coast side is the most recent premiership team of which at least one member has died, Chris Mainwaring.
Wednesday, November 19
Anti-Doping Tribunal set for December 15


The Essendon supplements saga finally has a hearing date, though it's unclear whether media will be allowed inside.

Ben McKay and John Salvado of AAP reported for Yahoo! Sport: The AFL Anti-Doping Tribunal has tentatively set aside December 15 to hear the case against 34 players accused of taking banned substances.

A three-hour meeting of the tribunal on Tuesday couldn't resolve the question of privacy for the past and present Essendon players – more ...
$350m plan to roof Olympic Stadium at Homebush


A $350 million redevelopment plan for a fully-roofed Olympic Stadium at Homebush would enable spectators to sit within five metres of the action, with new grandstands turning Sydney's biggest venue for rugby, rugby league and soccer into a true rectangular ground.

Under the ambitious plan detailed by News Corporation dailies on Monday, the upgrade would surround the 15-year-old stadium with a dynamic entertainment zone filled with bars, cafes and restaurants.

AFL comments on the upgrade are expected.
Seven Network to cover VFL matches


VFL football will return to Channel Seven in Melbourne with the network confirmed as its new free-to-air broadcaster.



Matt Thompson on the AFL webpage details that under the two-year contract Seven will broadcast the 'match of the round' live every week as well as most VFL finals and the Grand Final.

It's understood the games will be shown on the network's main channel, most likely as a lead in to either Saturday or Sunday afternoon AFL broadcasts.

Some VFL matches will move forward to accommodate the telecasts.

"We're thrilled to be broadcasting more live football to Victorians and adding to our blue-chip AFL and sports portfolio, while complementing our local grassroots football initiatives," Channel Seven Melbourne managing director Lewis Martin said.

The deal signals an end to long running VFL broadcasts on the ABC who are unable to continue their coverage following savage financial cuts by the Federal Government.

"The televising of Peter Jackson VFL games on Channel Seven will provide an enormous boost to the profile of the VFL competition, the participating clubs and the many young and exciting players that play each week in the VFL," AFL general manager community football operations Grant Williams said.

"AFL Victoria would like to sincerely thank Lewis Martin and his team at Seven along with Simon Lethlean and the broadcasting group at the AFL who have helped manage the development of this partnership which will see the free-to-air broadcast of a weekly VFL game on Channel Seven."
Stephen Milne fined $15,000


Former St Kilda player Stephen Milne has been fined $15,000 but avoided a conviction for indecently assaulting a woman 10 years ago.

The ABC Grandstand Sport webpage reported the ex-St Kilda forward admitted to indecently assaulting a 19-year-old woman at a teammate's house following a drunken night out in 2004.

Victorian County Court Judge Michael Bourke on Tuesday described the incident as a non-violent but physical sexual act.

He said both the victim and Milne had suffered due to the decade-long delay in bringing the matter to court, and described Milne as a different and far more mature man than at the time of his crime.

The court heard the last decade had been extremely stressful for 34-year-old Milne and his family.
MCC stems energy consumption with Siemens


Melbourne's grand old lady of sporting events, the MCG, the 160-year-old stadium has been quietly undergoing an $8 million technology upgrade designed to transform it into a hub of energy efficiency.



Paul Gilder in The Herald Sun noted: When completed in June, the works will allow the MCG to generate enough environmental savings annually to power 835 homes or run its light towers for nearly six years.

The Melbourne Cricket Club hierarchy has enlisted global engineering giant Siemens to provide its technological and gadgetry expertise on the project, aimed at reducing the venue's carbon footprint by a fifth.

The works are focused on reducing the energy bill within the ground's 30-odd function rooms and many back offices.

They include: replacing 12,000 existing 50-watt halogen lights with 12-watt LED alternatives; installing a smart building management system, so that the heating and cooling of certain rooms can be aligned with the stadium's booking schedule; and new water chilling systems.

MCC chief Stephen Gough said the venue was aiming to offset the cost of the upgrade within seven years through the expected drop in energy consumption.
Tuesday, November 18
Silvagni quits GWS; Katich appointed by Giants


Former Australian cricketer Simon Katich has been promoted to football operations manager at AFL club Greater Western Sydney.

Yahoo! Sport reports: The former Test opening batsman last year joined the club as a player development coordinator and match day runner.

He has been given an expanded role working under the Giants' general manager of football Graeme Allan.

"In just 12 months, Simon has proven to be a great asset for the club and we want to continue to develop his skills and believe this is an ideal role," Allan said.

The club also announced list manager Stephen Silvagni would step down after the coming AFL draft.
Hawks release Frawley for St Kilda job


In a sudden change of direction Danny Frawley will now take over as part-time specialist defensive coach of St Kilda – Hawthorn agreed to release him from the same job he had accepted with the Hawks on Friday. Luke Beveridge had been about to start as St Kilda's director of coaching when the Bulldogs called on him and named him as coach at Whitten Oval. Plenty of moves to outrival any game of chess.
Watson and Fletcher added to Oz IR squad


Dustin Fletcher and Jobe Watson have been welcomed with open arms by their Australian International Rules team-mates despite the spectre of an anti-doping hearing hanging over the heads of the Essendon pair.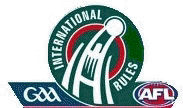 Fletcher and Watson have been granted permission to play in Saturday's International Rules match against Ireland at Subiaco Oval in Perth despite being provisionally suspended after being served with infraction notices for their part in the Bombers' 2012 supplements program.

ABC Grandstand Sport detailed: The pair are believed to be two of 34 players who have been served with infraction notices as part of the joint AFL-ASADA investigation into the club.

Under the AFL anti-doping code, players served with infraction notices must be provisionally suspended and cannot take part in League matches.

But the AFL Commission has provided Fletcher and Watson with an exemption to play in the international match, freeing them up to join the Australian team camp in Sydney on Monday at Tom Wills Oval, the new training facility of the GWS Giants at Olympic Park at Homebush.
● see also – Australia v Ireland, 1967–2013

For the record, the two squads:
Ireland: Colm Begley (Laois), Colm Boyle (Mayo), Seán Cavanagh (Tyrone), Cathal Cregg (Roscommon), Mattie Donnelly (Tyrone), Finian Hanley (Galway), Pearse Hanley (Brisbane Lions), Darren Hughes (Monaghan), Lee Keegan (Mayo), James McCarthy (Dublin), Ciaran McDonald (Tipperary), Neil McGee (Donegal), Chrissy McKaigue (Derry), Kevin McKernan (Down), Kevin McLoughlin (Mayo), Conor McManus (Monaghan), David Moran (Kerry), Niall Morgan (Tyrone), Ross Munnelly (Laois), Michael Murphy (Donegal, captain), Colm O'Neill (Cork), Pádraig O'Neill (Kildare), Paddy O'Rourke (Meath), Aidan O'Shea (Mayo), Aidan Walsh (Cork, vice-captain).
Australia: Grant Birchall (Hawthorn), Travis Boak (Port Adelaide), Luke Breust (Hawthorn), Patrick Dangerfield (Adelaide), Dustin Fletcher (Essendon), Nat Fyfe (Fremantle), Brendan Goddard (Essendon), Robbie Gray (Port Adelaide), Brent Harvey (North Melb), Luke Hodge (Hawthorn), Kieran Jack (Sydney), Steve Johnson (Geelong), Jarrad McVeigh (Sydney), Sam Mitchell (Hawthorn), Leigh Montagna (St Kilda), Nic Naitanui (West Coast), Nick Riewoldt (St Kilda), Tom Rockliff (Brisbane), Joe Selwood (Geelong, captain), Brodie Smith (Adelaide), Nick Smith (Sydney), Harry Taylor (Geelong), Jobe Watson (Essendon), Chad Wingard (Port Adelaide).
Kerr out on bail


The parents of former West Coast player Daniel Kerr (220 games, 2001-13) have paid the $5000 surety needed to release him from Perth's Hakea prison.
Melbourne's Herald Sun reported on Monday: Kerr was charged with two counts of endangering the life, health or safety of a person after an incident in Glendalough on Tuesday (11th).
He was granted bail in Perth Magistrates Court but spent most of the weekend in prison. He is to return to court on November 26.

The matches for the 2015 premiership season have been added to –
see – Venue performances
Community camps


Venues and dates for this pre-season's Australia Post AFL Community Camps have been announced, with the Bulldogs set to take over from North in Ballarat and the Kangas to visit Hobart and Werribee instead.
Dates
Locations

Adelaide

March 2-3
Port Lincoln

Brisbane
February 10-11
Sunshine Coast
Maroochydore to Maryborough-Gympie

Carlton
February 17-18
Shepparton

Collingwood
March 16-17
Bendigo, North Central

Essendon
February 9-10
Sunbury, Riddell, Macedon Ranges

Fremantle
February 18-19
Geraldton and Mortlock – Midlands region

Geelong
February 23-24
Bellarine Peninsula, Surf Coast, Mininera-Mortlake

Gold Coast
March 2-3
Townville, Mackay, Byron Bay

GWS Giants
February 17-18
Canberra, Wagga Wagga, Griffith, Albury,
Bateman's Bay, Broken Hill, Bathurst

Hawthorn
February 27-March 1
Launceston, Hobart, Swansea, Queenstown

Melbourne
February 11-12
Leongatha, Wonthaggi

North Melb
February 19-20
Hobart, Werribee

Port Adelaide
February 16-17
Barossa Valley: Tanunda, Nuriootpa,
Gawler, Kapunda

Richmond
February 10-11
Bairnsdale, Lakes Entrance

St Kilda
December 1-2
Dec 1: Mornington Peninsula, Hastings, Tyabb, Crib Point
Dec 2: Wellington, Auckland, Christchurch (NZ)

Sydney
February 16-17
Wollongong, Bowral, Newcastle, Port Macquarie, Gosford, Tamworth, Armidale, Wagga Wagga, Sydney metro

West Coast
February 10-11
Bunbury
Western
Bulldogs
March 4-5
Ballarat
Saturday, November 15
Western Bulldogs take Beveridge


The Western Bulldogs on Friday appointed Luke Beveridge as their new AFL coach, replacing Brendan McCartney.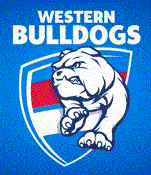 Yahoo! Sport reported: McCartney had been contracted for three years until the end of the 2016 season, but was sacked last month following captain Ryan Griffen's decision to walk out on the club.

Earlier this year, Beveridge was appointed St Kilda's director of coaching, having previously served as an assistant at Hawthorn.

Bulldogs chief executive Simon Garlick confirmed the appointment and said, "He's building a fantastic reputation in the industry".

"Most importantly, he's been a key player in driving successful cultures," he added, pointing to the two AFL premierships at Hawthorn and one at Collingwood that Beveridge helped engineer.

A sense of nostalgia was noted with the return of the 44-year-old Beveridge who played for the Bulldogs among his 118 games across three clubs – 42 for Melbourne (1989-92), 31 for Footscray (1993-95), 45 St Kilda (1996-99).
AFL issues infraction notices to Essendon 34


The AFL has issued infraction notices to 34 past and present Essendon players for the the use of banned peptides in 2012.

ABC Grandstand Sport reported: AFL general counsel Andrew Dillon issued the notices late on Friday in relation to use of the banned peptide thymosin beta-4.

It follows the players being placed on the Anti-Doping Rule Violation Panel register of findings on Thursday.

An AFL tribunal directions hearing, chaired by former County Court judge David Jones, is proposed for next week.

The identities of the 34 players remains confidential.

In a series of announcements detailed by Jon Pierik in The Age: Geelong have confirmed that Steve Hocking will take over from the departing Neil Balme as general manager of football; the Wallabies fitness boss Scott Murphy will join the Cats as physical performance manager; three-time premiership player Cameron Ling is back with the club as a player development consultant and will spend time with senior players on a needs basis; Drew Slimmon has replaced Chris Bradshaw as head doctor, with Bradshaw, like Balme, shifting to the Magpies ...



Danny Frawley will return to Hawthorn as a part-time coach, a role he had alongside coach Alistair Clarkson in 2008-09 ...



Champion full-forward Matthew Lloyd will reconnect with Essendon for the first time since his retirement in 2009 as a specialist goalkicking coach.
Friday, November 14
Essendon's 34 placed on Register of Findings


Current and past Essendon players suspected of doping offences are a step closer to pleading their cases before an AFL tribunal after the news on Thursday that the Anti-Doping Rule Violation Panel has placed the 34 players on the register of findings.

The ABC Grandstand Sport webpage reports: This potentially clears the way for the AFL to issue infraction notices against them. The players would then go before the tribunal.

AFL Players Association (AFLPA) chief executive Paul Marsh confirmed the players have been informed of the determination by the Anti-Doping Rule Violation Panel.

"We are pleased that we are a step closer to having this finalised," Marsh said.

"We now await the AFL's decision as to whether or not they'll issue infraction notices. We hope this decision is made quickly so the process can keep moving."

Last month the AFLPA announced that the 34 players would not contend ASADA's amended show cause notices which claims players took the banned substance Thymosin Beta-4 during Essendon's 2011-12 supplements program.

The only potential delay to the issuing of an infraction notice against each player is if he decides to appeal his entry on the register of findings – more ...
Updated files
The following files are among the updates –


All–Time Attendances, by club


14,580 games, Played–W–L–D


One-Point results, 321 of them


Draw, 152 tied results


Coaches – every club, every game


200-Game Coaches, 1902–2014


Finals Attendances, 1898–2014


Membership numbers, 1985–2014


Pre-season and practice matches

Worth attention ...
Key news web sites to follow ...
AFL.com.au – more ...
The Age, Real Footy – more ...
Herald Sun – more ...
Yahoo! Sport – more ...
---
Worth attention:



AFL Tables, the ultimate in footy facts – more


Rogers amazing AFL footy facts – more ...


The authorative VFA history 1877-1995 – more ...


Draw 2014 – more ...



Bruce Kennedy – Perspective – more


Charles Boyles amazing photo collection – more


Management of Concussion in football – more ...


Laws of the Game charter – more ...



Worth repeating – more – key articles of 2014 interest
---