---
Friday (n)
HAWTHORN
Saturday
FREMANTLE
Saturday (n)
ESSENDON
Sunday
PORT ADEL
---
---
Venue performances, all clubs ... more
---
Round 23 – *Match Review*– The Stats that Matter

Hawthorn outclass Collingwood
Bombers and Blues play first draw of season
Dockers lock up double-chance; Port fail by 8pts
Tigers stun the Swans and the fairytale comes true
Cats hit injury-struck Brisbane hard
North again; 13-straight wins over Melbourne
Eagles slaughter Suns in second half; Kennedy 8.2
Dominant Crows consign Saints to wooden spoon
Giants trump Bulldogs in dying seconds
---
Week 1 – Elimination & Qualifying
1st Qualifying — 1 v 4
Sydney (1) v Fremantle (4)
Sat 2.45pm, Homebush Olympic Std
1st Elimination — 5 v 8
Port Adelaide (5) v Richmond (8)
Sun 3,20pm, Adelaide Oval
2nd Qualifying — 2 v 3
Hawthorn (2) v Geelong (3)
Fri 7.50pm, MCG
2nd Elimination — 6 v 7
North Melb (6) v Essendon (7)
Sat 7.15pm, MCG

All have double chance

Losers eliminated
Week 2 – Semi Finals
1st Semi-Final
Loser 1QF v Winner 1EF
2nd Semi-Final
Loser 2QF v Winner 2EF
Week 3 – Preliminary Finals

| | |
| --- | --- |
| Winner 1QF v Winner 2SF | Winner 2QF v Winner 1SF |
Week 4 – Grand Final
Winner 1PF v Winner 2PF
---
Tuesday, September 2
MRP: Round 23 – 27 players fined
COLLINGWOOD v HAWTHORN
GRANT BIRCHALL (Haw) charged with a first offence of making negligent contact with umpire BEN RYAN in Q3. The early guilty plea drew a $900 fine.

NORTH MELB v MELBOURNE


JORDAN McKENZIE (Mel) charged with a first offence of making negligent contact with umpire JORDAN BANNISTER in Q2. The early guilty plea raised a $900 fine.


CHRIS DAWES (Mel) charged with a Level Two striking offence – reckless, low impact, high contact – against ANDREW SWALLOW (NM) in Q3. In light of a poor record Dawes' penalty stood at one match.

GOLD COAST v WEST COAST
RORY THOMPSON (GC), LUKE SHUEY (WCE) and NIC NAITANUI (WCE) were charged with engaging in a melee in Q2. Each player took the early guilty plea and a $1200 fine.

ADELAIDE v ST KILDA


BEN RUTTEN (Ade) charged with a Level Two striking offence against ADAM SCHNEIDER (StK) in Q1. Due to his six-year good record Rutten can accept a reprimand and demerit points.


BRAD CROUCH (Ade) and DYLAN ROBERTSON were charged with first offence wrestling charges in Q4. Both took the early guilty plea and a $900 fine.

WESTERN BULLDOGS v GWS GIANTS
The MRP charged 20 players from both clubs for engaging in a melee at the end of Q3. All players took the early guilty plea and were fined – Bulldog players: WILL MINSON ($2100 second offence), LIAM PICKEN ($1200), JASON JOHANNISEN ($1200), TOM YOUNG ($1200), ROBERT MURPHY ($1200), JAKE STRINGER ($1200), JACKSON MACRAE ($1200), DANIEL GIANSIRACUSA ($1200), TOM LIBERATORE ($1200), NATHAN HROVAT ($1200), KOBY STEVENS ($1200).
GWS players cited were fined: TOBY GREENE ($1200), DYLAN SHIEL ($1200), RHYS PALMER ($1200), DEVON SMITH ($1200), NATHAN WILSON ($1200), MATT BUNTINE ($1200), LACHIE PLOWMAN ($1200), WILL HOSKIN-ELLIOTT ($1200), SHANE MUMFORD ($1200).

Other incidents assessed –


Contact between JOSH KENNEDY (WCE) and DAVID SWALLOW (GC). The MRP viewed Kennedy's action were not a striking action. No charge.


Contact between HERITIER LUMUMBA (Col) and JORDAN LEWIS in Q2. The MRP ruled contact was caused by circumstances outside of the control of Lumumba – no further action.


Contact between BROCK McLEAN (Car) and BRENDAN GODDARD (Ess) in Q2. The MRP viewed there was no forceful high contact – no further action.


Contact between CHRIS DAWES (Mel) and SCOTT THOMPSON (NM) in Q2. The force used was below that required for a reportable offence.



Tribunal – 2014

2014, Elimination & Qualifying Finals
Fri-Sat-Sun, September 5-6-7
(subject to selection, injury or suspension)
AFL 200 CLUB
200 – JOEL SELWOOD (Geelong, 2007-14
183 premiership, 16 pre-season, 1 State
CAREER GAMES
200 – BRAD SEWELL (Hawthorn), 2004-14
100 – MICHAEL HURLEY (Essendon), 2009-14
100 – LIAM SHIELS (Hawthorn), 2009-14
50 – MARK BAGULEY (Essendon), 2012-14
UMPIRES
100 – SAM HAY, debut 2009-R4-Dok, StK v Fre
CONSECUTIVE MATCHES PLAYED to end R23

99 – NICK DAL SANTO (NM+StK), sequence began 2011-R5 v Bri
88 – DREW PETRIE (NM), sequence began 2011-R2 v Col
83 – TED RICHARDS (Syd), starting 2011-R6 v Car
TID-BITS

MATHEW STOKES (Gee) has kicked 199 goals
Tuesday, September 2

Port to wear 'prison bars' against Richmond


Port Adelaide will be allowed to wear its prison bar guernsey for its elimination final against Richmond, in a compromise with the AFL.

ABC Sport reports Port was furious when it was revealed earlier on Monday the team would have to wear its clash strip despite being the home team on Sunday and lodged an application to wear the heritage strip.

"While Collingwood is the club that has the right to wear black and white stripes within the AFL competition as its primary guernsey, they have agreed for Port Adelaide to wear its heritage prison bar guernsey with white shorts as a pragmatic resolution to produce the best outcome for this final," AFL football operations managers Mark Evans said in a statement.

At all times, the AFL wants to avoid any scenario where a player may wrongly kick or handball to an opponent.

The decision is contingent on whether or not Port is able to produce a full set of guernseys before game day.

If the club cannot get them ready in time they will revert to wearing the clash strip.
'Cow paddock' at Homebush to get attention


Th

e AFL has responded to criticism of the playing surface at Homebush by insisting on some repair work to the ground before Saturday's finals clash between Sydney and Fremantle.
Adrian Warren for AAP reported: Players frequently slipped over during the course of last Saturday's clash between the Swans and Richmond, though stadium officials stressed record August rainfall had affected conditions.
The match was played just two days after an NRL game at the venue between South Sydney and Canterbury.
There are no rugby league games scheduled at the venue this week leading up to the Swans' qualifying final with Fremantle on Saturday however f

urther rain is expected in the days before the match.


In one instance late in Saturday's game, Sydney key defender Ted Richards lost his footing, allowing Richmond's Dustin Martin a clear run to score what turned out to be the match-winning goal.
Note: Concern of the playing surface at Homebush for AFL is an old story with some unkindly calling it no better than a cow paddock.
Grand Final entertainers named


Welsh legend Tom Jones, chart-topper Ed Sheeran and Australia's Olivia Newton-John will perform at the AFL grand final.

ABC Sport reported: Jones and Sheeran will travel to Australia specifically for the pre-game show at the MCG on September 27, the AFL announced on Monday.

The AFL have moved their traditional half-time show to before kick-off to allow extra time and Newton-John will sing the national anthem.

The League have also announced that North Melbourne great Glenn Archer will present the Norm Smith Medal for the grand final's best player.

Archer won the award in 1996 and is a dual premiership player.

Hawthorn's dual premiership coach Alan Joyce will present the Jock McHale Medal to the winning coach.

There's always another story ...

This year compared to last year – home-and-away
Each season Bruce Kennedy presents an exhaustive analysis of the performance of all clubs over the season.

We can only repeat our thanks to Bruce for consistently providing statistics one can only respect his thorough attention to detail.

A sample –


Ladder
Matches decided by narrow margins
Matches decided by large margins
Team accuracy for and against
The in-depth detail and facts presented deserve your attention – more ...
..
Tuesday
, August 26
AFL-NAB Rising Star, Round 23
Jack Martin (Gold Coast)
Gold Coast midfielder Jack Martin has finally received an AFL Rising Star nomination after starting the season as one of the award favourites.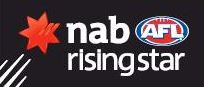 The 19-year-old had 19 possessions and kicked four goals in Sunday's loss to West Coast.

Martin's chances of winning the Rising Star were cruelled when he suffered a shoulder injury in round one.

He did not return until round 14 and has not missed a game since.

Suns coach Guy McKenna said Martin had built a solid platform for next season by finishing this year so strongly.

"For Jack to play 10 consecutive games since returning ... was terrific and we look forward to him being a big part of our club for a number of years to come," McKenna said.

Gold Coast recruited Martin with the No.1 pick in the 2012 trade incentive draft and he played 10 games last season in the NEAFL.

AFL-NAB Rising Star award ... more
Monday, September 1

Same top four
Sydney, Hawthorn, Geelong and Fremantle filled the top four places on the ladder last year. It is not often that the same teams finish in the top four two years running.

That said, in 2009 and 2010, Collingwood, St Kilda, Geelong and Footscray shared the top four places.

Before that, we need to go back to 1965 and 1966 when Essendon, St Kilda, Collingwood and Geelong were top four.


Three top teams with identical win-loss record


The three top teams, Sydney, Hawthorn and Geelong, finished with the same win-loss record – 17-5. This is also pretty rare. The last time this happened was in 1992, when Geelong, Footscray and Collingwood finished 16-6. Before that, it is necessary to go back to 1943 when Richmond, Essendon and Fitzroy all finished on 10-5.

* In 1993, the top four teams all had 13 wins, but the top two had played a drawn game. In 1963 the top five teams had 13 wins, and again the top two had played a drawn game.
Monday, September 1
Hawthorn trio added to illustrious list
JARRYD ROUGHEAD, LUKE BREUST and JACK GUNSTON had added their name to a League table of records not changed since 2000.

Roughead with 62 goals, Breust 53 and Gunston 51 are the first trio of players from the same club to kick 50 goals or more in a season.

More details at – Gls-50ormore ...
Sunday, August 31

Percentage – how important is it?
Geelong finished the home-and-away season with a W-L record of 17-5, and a percentage of 113.8, the lowest for a team on 17-5. The previous low for a team on 17-5 was North Melbourne in 1999 with a percentage of 115.7.

To put this in perspective, if Geelong had finished with a percentage 29 higher, ie 142.8 per cent, we would still have a Geelong v Hawthorn Qualifying Final next weekend.

By the way, North were premiers in 1999.
Saturday, August 30
McLachlan brokers deal
St Kilda to return to Junction Oval
CAROLINE WILSON reveals in the Saturday Age that the AFL has pledged $10 million to secure the return of St Kilda to its heartland.

In a complex multi-sport agreement backed by the Victorian government and masterminded by AFL chief Gillon McLachlan the Saints would train permanently at a redeveloped ground opposite the Junction Oval in Fitzroy Street. Sheffield Shield cricket would move from the MCG to the Junction Oval.

Top level talks this week included the Victorian Treasurer Michael O'Brien and the Sports Minister Damian Drum. McLachlan detailed how Cricket Victoria will finally be cemented at the Junction Oval sharing elite training facilities with the Saints, who will be based across the road at the Ian Johnson Oval.

Both Cricket Victoria and the state government has each placed a minimum $10 million apiece on the table to help fund the project, which currently faces a $15 million shortfall. The state government, which could increase its funding by up to $3 million, remains hopeful additional funding will come from the federal government, the MCG and the corporate sector.

The deal with Cricket Victoria would put an end to cash-strapped St Kilda's ill-fated move to the Linen House Centre in Seaford and remove Sheffield Shield Cricket from the MCG. This would make the AFL's biggest stadium and traditional home available for home-and-away games earlier in March – more ...
Saturday, August 30
Kardinia Park redevelopment
Victorian Government adds another $5 million
Geelong's home ground redevelopment has been granted an extra $5 million from the Victorian Government, in a bid to draw more AFL games to the city.

ABC Sport reports: The redevelopment has cost more than $100 million so far and the club said it would cost about $150 million to complete.

The money will go towards planning and design for the two northern stands.

Premier Denis Napthine said the redevelopment would hopefully lead to more AFL games in Geelong, as well as more sports being played at the ground.

Cats chief executive Brian Cook said the club had worried the project would fall over because of a lack of funding.

He said the complete upgrade was probably seven to eight years away, and would be a big improvement for fans, players and other events at Kardinia Park.

"A crowd of 40,000 is probably non-negotiable now," he said.

"We'd also like this to be recognised as the third national or international stadium in Victoria, so it means we get more events."

He said every AFL game at the stadium brought about $3 million to the community in spending around the ground, as well as in places like hotels, restaurants and taxis.

Mr Cook said he was working with the AFL to see more games at Kardinia Park, but there were other factors at play.
Friday, August 29

Luke Ball retires


Collingwood's 2010 premiership midfielder Luke Ball has announced he won't play on in 2015.

The 30-year-old former Saint would have required back surgery to play next season, the Magpies said on Thursday in a statement.

Ball will play game No.223 tonight against Hawthorn at the MCG, as the ninth-placed Magpies attempt to qualify for next week's finals series.

Pick No.2 in the 2001 draft, Ball won All-Australian, captaincy and club-champion honours in 142 matches with the St Kilda (2003-09) before joining Collingwood in 2010.
Favourite-son
'Gia' to bow out on Sunday

T

he much-loved Western Bulldog Daniel Giansiracusa will play his 265th and final AFL match on Sunday against Greater Western Sydney.

Ben McKay for AAP reported: Announcing his widely expected retirement on Thursday, "Gia" said he was fully ready for life beyond his 15-year playing career.

"I'm really looking forward to it," he said.

"It was probably looking like last year was going to be my last but I probably wasn't ready but I think I am now."

Coach Brendan McCartney has queried his decision several times but says Giansiracusa is looking towards coaching himself.

"He says 'stop asking me because I am sure I want to do it'," McCartney said.

"He'll end up being exactly the way he was as a player. He'll leave no stone unturned ... he'll be a roaring success."

Drafted in 1999 alongside defender Bob Murphy, the flashy goal-sneak and old school runner formed an unlikely career-long friendship.

Code-hopper Karmichael Hunt has played his 44th and last AFL match after four seasons with the Gold Coast club.
Hunt formerly best-known as a rugby league player with Brisbane will now turn his attention to rugby union.
Friday, August 29
"The Origins of Australian Football"
Pennings marvellous exploration of our game continues in Volume 2
The second volume of Mark Pennings' book series "The Origins of Australian Football" has now been released.

Pennings' critically acclaimed first volume covered the period from 1858-1876 (which is still available), and this new volume describes the next period in football history from 1877 to 1885.

As part of an ongoing history of the "Origins of Australian Football" that seeks to fill in the "missing years" of this great game, the second volume is called "A Golden Era Begins: Football in Marvellous Melbourne 1877 to 1885" and discusses the evolution of football, from the formation of the Victorian Football Association in 1877, to its development in other Australian colonies, and its growth into a major spectator sport in the mid-1880s at a time when Melbourne was experiencing an unparalleled boom.

In the late 1870s Geelong became the dominant football force and revolutionised the game by improving physical fitness and developing a scientific approach to tactics and strategy that transformed football into an attractive high marking, long kicking, fast and open game. The "Pivots" as they were known at this time, maintained their pre-eminence in Victorian football for a decade, but South Melbourne challenged its supremacy and also secured premierships.

In 1879 the first Inter-Colonial football contest was held between Victoria and South Australia, and Victorian teams began to tour South Australia, Tasmania and New South Wales to meet local combatants and helped foster the game throughout the continent. As more working class people participated in football and attended its matches the sport became a truly mass cultural phenomenon with big games attracting attendances of up to 20,000. Football matches also began to move into cricket grounds and the revenue gained from admission charges contributed to the establishment of wealthy and powerful clubs such as Geelong, South Melbourne, Carlton and Essendon. New clubs such as Fitzroy and Richmond also joined an expanding senior football competition. The 1880s was the golden era in the early days of football, and Pennings' authoritative account presents another chapter that brings these missing years in Australian football history to light.



This soft cover book is 600+ pages and has 32 black and white and colour illustrations. The recommended retail price is $45 (+ postage). The book can be ordered via Col Hutchinson at Col.Hutchinson@afl.com.au or Mark Pennings at m.pennings@qut.edu.au..



Volume 1 is also available and can be secured from Col Hutchinson or Mark Pennings. The price is $35.
Thursday, August 28
Robbie Gray takes out AFL Coaches award
Port Adelaide midfielder Robbie Gray says winning the AFL Coaches Association's champion player award is a reward for his most consistent season.

ABC Sport reports: Gray has polled 102 votes and holds an unassailable lead with one round remaining – he is seven votes ahead of suspended Fremantle midfielder Nat Fyfe, with Sydney on-baller Josh Kennedy third on 83 votes.

Gray, an all-time draft steal when taken with pick number 55 in the 2006 national draft, is averaging almost 25 disposals a game this season.

The 26-year-old has kicked 32 goals and also leads the competition for goal assists.

The award is decided by all senior coaches, who each cast votes on a five to one basis after every game – the leaderboard –

102 – Robbie Gray (Port Adelaide)
95 – Nathan Fyfe (Fremantle)
83 – Josh Kennedy (Sydney)
80 – Lance Franklin (Sydney)
72 – Gary Ablett (Gold Coast)
72 – Scott Pendlebury (Collingwood)
72 – Matthew Priddis (West Coast)
68 – Dyson Heppell (Essendon)
65 – Luke Parker (Sydney)
64 – Joel Selwood (Geelong)
Thursday, August 29
Magpies get memorabilia windfall
A mystery benefactor has donated $1.5 million worth of memorabilia to Collingwood – a collection that includes the 1972 Brownlow Medal the late Len Thompson sold for his children's sake.

Jake Niall revealed in The Age on Tuesday: The benefactor has given Collingwood what the Magpies say is the most extensive private collection of its type they have seen. It contains material from other clubs, as well as a vast amount of Collingwood items.

Collingwood is hoping to eventually have the Collingwood-specific donated items form part of a museum-like display at the club. The club's head of venue operations and community, David Emerson, said the donor, who insisted on remaining anonymous, is a passionate long-time Collingwood supporter and collector who also wanted the donation to support the charitable Collingwood Foundation and its Magpie Nest program for homelessness.

"That's his motivation," Mr Emerson said. "It's an extraordinary gesture."

He said the collection had been valued to be worth about $1.5 million by an expert. The Collingwood portion of the collection includes Thompson's 1972 Brownlow and two of his Copeland medals for the club best and fairest, as well as a 1910 premiership cap – which each premiership player received back then – plus a 1958 premiership trophy, which commemorated the 100th anniversary of Australian football.

The Collingwood collection also has a premiership medal from 1935, and one from 1896, when the Magpies won the last VFA flag before joining seven other clubs to form the VFL, plus a range of other heritage material – more ...

Worth attention ...
Key news web sites to follow ...
AFL.com.au – more ...
The Age, Real Footy – more ...
Herald Sun – more ...
Yahoo! Sport – more ...
---
Worth attention:



AFL Tables, the ultimate in footy facts – more


Rogers amazing AFL footy facts – more ...


The authorative VFA history 1877-1995 – more ...


Draw 2014 – more ...



Bruce Kennedy – Perspective – more


Charles Boyles amazing photo collection – more


Management of Concussion in football – more ...


Laws of the Game charter – more ...



Worth repeating – more – key articles of 2014 interest
---