---
---
Saturday, January 31
Hird's Federal Court appeal dismissed


The Federal Court in Melbourne on Friday dismissed James Hird's appeal against an anti-doping investigation into the Essendon football club's 2012 supplements program.

ABC Sport reported Hird challenged the court's findings in September last year that the investigation led by the Australian Sports Anti-Doping Authority (ASADA) was legal.

The Bombers coach had argued the anti-doping agency unlawfully gained information by using the AFL's coercive powers in joint interviews.

He also wanted to have show cause notices issued to 34 past and present Essendon players tossed out.

Justice Susan Kenny affirmed ASADA's rights within the law to conduct joint investigations with the AFL.

She told the court there was no "practical unfairness" in the way players were interviewed, and that the AFL was within its powers to compel players to attend.

"Upon becoming a player or official, Mr Hird and the 34 players voluntarily accepted the obligations... to attend interviews and answer questions fully and truthfully," Justice Kenny said.

Hird, who was not in court for the decision, now has 28 days to launch another appeal in the High Court and his lawyer did not rule out taking further action.

In a unanimous decision, the court also ordered him to pay the costs of ASADA's appeal, estimated to be about $500,000.

ASADA welcomed the decision, saying it backed the agency's view that joint investigations were key to upholding clean competition.

Friday's decision means the Anti-Doping Tribunal hearing in relation to infraction notices issued will proceed according to a timetable released on Thursday.

The tribunal will be adjourned on February 18 for members to consider their decision as to whether anyone issued with infraction notices breached the anti-doping code.



see also – What Federal Court decision is about ...
They said it ...


Mark Hawthorne, The Age, January 31 – It is the greatest portfolio of sporting sponsorships the world, a $US320 million annual spend that puts the Emirates name on everything from tennis and golf to soccer, horse racing and Australian rules football ...

There's always another story ...
Friday, January 30


Hawthorn to play its first on a Thursday night


Looking at some "Facts" in the AFL Official Fixture 2015 (available in all Melbourne newsagents), I came across a contradiction …
Page 39 (Round 12) Fact: The last time Hawthorn played on a Thursday night was in 1963 (sic).
Page 72 (Hawthorn) Fact: History will be made for the Hawks when they face the Crows in Round 12, as it will be the first time in club history they have played on a Thursday night.
The real fact is that Hawthorn have played once before on a Thursday back in 1963 – but it was not a night game.
Melbourne and Hawthorn played in the first ANZAC Day match held on a Thursday at the MCG in 1963 at 2:20pm
http://afltables.com/afl/stats/games/1963/101119630425.html
Before Essendon and Collingwood's monopoly on the Anzac Day at the MCG there were 24 previous games – listed below.
On Anzac Day 1986 40,117 witnessed a double header with Melbourne v Sydney starting at 2:10pm followed by North Melbourne v Geelong at 5pm.
Anzac Day clashes on the MCG 1963-1993 –
| | | | | | |
| --- | --- | --- | --- | --- | --- |
| Thu, 25-Apr-1963 | R2 | Melbourne | 14.16.100 | Hawthorn | 13.18.96 |
| Mon, 25-Apr-1966 | R1 | Melbourne | 4.9.33 | St Kilda | 17.7.109 |
| Thu, 25-Apr-1968 | R3 | Richmond | 10.15.75 | Geelong | 17.21.123 |
| Fri, 25-Apr-1969 | R4 | Melbourne | 10.19.79 | Essendon | 13.19.97 |
| Sat, 25-Apr-1970 | R4 | Melbourne | 17.19.121 | Fitzroy | 13.13.91 |
| Tue, 25-Apr-1972 | R5 | Richmond | 13.11.89 | Melbourne | 12.12.84 |
| Wed, 25-Apr-1973 | R4 | Richmond | 11.18.84 | North Melb | 14.20.104 |
| Fri, 25-Apr-1975 | R4 | Melbourne | 12.8.80 | St Kilda | 18.25.133 |
| Mon, 25-Apr-1977 | R4 | Richmond | 14.16.100 | Collingwood | 17.24.126 |
| Tue, 25-Apr-1978 | R5 | Richmond | 19.16.130 | Melbourne | 8.11.59 |
| Wed, 25-Apr-1979 | R4 | Melbourne | 16.23.119 | Richmond | 15.19.109 |
| Fri, 25-Apr-1980 | R5 | Richmond | 29.25.199 | Fitzroy | 11.15.81 |
| Sat, 25-Apr-1981 | R5 | Richmond | 15.22.112 | Geelong | 11.18.84 |
| Mon, 25-Apr-1983 | R5 | Richmond | 17.12.114 | Footscray | 18.8.116 |
| Thu, 25-Apr-1991 | R6 | North Melb | 27.26.188 | Sydney | 21.8.134 |
| Sat, 25-Apr-1992 | R6 | Essendon | 18.16.124 | Melbourne | 19.9.123 |
| Sun, 25-Apr-1993 | R5 | Melbourne | 10.17.77 | Adelaide | 9.14.68 |
| Wed, 25-Apr-1984 | R5 | Richmond | 12.14.86 | Essendon | 20.15.135 |
| Thu, 25-Apr-1985 | R5 | Melbourne | 18.13.121 | Carlton | 13.14.92 |
| Fri, 25-Apr-1986 | R5 | Melbourne | 14.17.101 | Sydney | 16.14.110 |
| Fri, 25-Apr-1986 | R5 | North Melb | 24.10.154 | Geelong | 14.8.92 |
| Sat, 25-Apr-1987 | R5 | Richmond | 19.12.126 | Sydney | 21.20.146 |
| Mon, 25-Apr-1988 | R4 | Richmond | 11.16.82 | Geelong | 24.17.161 |
| Wed, 25-Apr-1990 | R5 | Richmond | 21.17.143 | Fitzroy | 9.10.64 |
In 1914 – 5 matches started the season on Saturday April 25 – one year before the Gallipoli landings..
South Melbourne defeated University in the MCG in the first game played in April 25th which was also Vic Belcher's first game as Captain-Coach.
It also turned out to be University's final season.
| | | |
| --- | --- | --- |
| Sat, 25-Apr-1914 | R1 | Collingwood 8.8.56 v Carlton 6.20.56 at Victoria Park |
| Sat, 25-Apr-1914 | R1 | Geelong 8.13.61 v Essendon 8.13.61 at Corio Oval |
| Sat, 25-Apr-1914 | R1 | Fitzroy 13.15.93 v Melbourne 5.7.37 at Brunswick St |
| Sat, 25-Apr-1914 | R1 | St Kilda 8.16.64 v Richmond 5.12.42 at Junction Oval |
| Sat, 25-Apr-1914 | R1 | University 6.8.44 v South Melb 14.14.98 at MCG |
Pavlich to lead Dockers for ninth season
Brisbane Lions give the nod to Tom Rockliff


Two captains have been announced for 2015 – Matthew Pavlich, a veteran of 313 games (2000-14) will lead the Dockers for the ninth consecutive season. The Brisbane Lions gave the nod to Tom Rockliff (101 games, 2009-14) to take over the captaincy from Jed Adcock.
Wednesday, January 28
Indigenous All-Stars to play West Coast


The AFL Indigenous All-Stars will face West Coast in a pre-season match at Leederville Oval in Perth on Friday, February 20.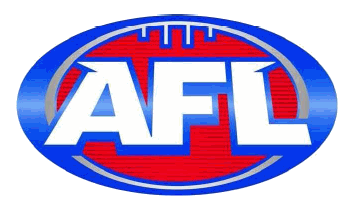 Alex Malcolm reported in the AFL webpage on Tuesday that the match is scheduled just six days before the NAB Challenge gets underway and seven days before West Coast's match against Carlton in Mandurah.

The fixture has been held every second year since 2003. The All-Stars in 2013 trounced Richmond by 50 points, 14.6-90 to 6.4-40, in Alice Springs.

It will be the first time the AFL Indigenous All-Stars face the Eagles and it is also the first time the match will be played in Western Australia. Leederville is the WAFL home of the East Perth and Subiaco clubs.
Monday, January 26
The ultimate best


There are times when something happens in sport which draws reporters to make sweeping statements. In recent days Robbie Slater in Sydney's Sunday Telegraph (24th) put forward his personal opinion.

Hawthorn's Leigh Matthews is universally acclaimed to be the best player ever in the Australian game of football for his 332 matches between 1969-85. Just as Clive Churchill is admired as being the best-ever to grace rugby league in his era of 1946-61.

In time, Tim Cahill will no doubt rightly come into calculation as being one of the best players in Australian soccer. It is a matter for consideration over time.
Monday, January 26
Shade of things to come?


If you were looking for news on our 157-year-old national game of football in the dailies on Australia Day you would have come up gasping for air.

Fairfax online in The Age and Sydney Morning Herald yielded nought and in the 20 pages the Herald Sun in Melbourne devoted to Sport, only page 59 carried two stories about the GWS players Jeremy Cameron and Shane Mumford.
Sunday, January 25

Attendances, 2014


Another thorough compilation of attendances with the focus on his annual survey has been updated by our resident specialist Leonard Colquhoun.

His extensive update can be found – Leonard Colquhoun ...

There's always another story ...
Saturday, January 24
Anti-Doping hearing likely to go into mid-February
Will Essendon players be clear for NAB Cup?


Provisionally suspended current and ex-Essendon players appear likely to require AFL Commission permission if they wish to play in the NAB Cup, with the ASADA hearing set to drag on into mid-February and unlikely to be completed until shortly before the season starts.

Jake Niall reports in The Age: While there is still optimism that the tribunal case will conclude before the season proper, sources have confirmed that the case is likely to stretch on until mid-February, with the special AFL tribunal and its chairman David Jones also needing some weeks to deliver a verdict – more ...
3AW lock in Bomber Thompson


Fresh from exiting the Essendon coach's box, Mark Thompson will be heard on the national airwaves in 2015 after signing on as expert commentator with radio station 3AW.



Matt Thompson reported for the AFL webpage: The Fairfax Media-owned station has won a fierce battle for the dual Geelong premiership coach, beating Melbourne-based all-sports station SEN for his services.

It's expected Thompson will join 3AW's team for Thursday night and Monday blockbuster matches as well as a selection of Saturday afternoon games.
Thursday, January 22
AFL re-opens Sydney's right to player trade


Sydney has won a partial reprieve on the AFL-imposed ban that restricted the club from poaching players from rival teams.



Matt Murnane revealed in The Age: It emerged on Wednesday that the AFL Commission, following discussions over the past week, had reconsidered its position on restricting the Swans' trading options during the period in which the club's controversial cost of living allowance (COLA) would be phased out.

Under the new agreement – which will be in play until the COLA is fully phased out in 2016 – the Swans will be allowed to compete for the services of player from rival clubs whose contract offer is "at or below the current average wage of a listed player", and who has been in the system for more than two years.

The average player wage is $340,000 a season, the AFL said on Wednesday.

Swans chief executive Andrew Ireland said the club was "pleased to be back in a position, like the 17 other clubs, to trade players and recruit free agents", but added: "It was our preference that there be no conditions attached to this."

The Players Association had concerns over the initial trade and free-agency restrictions placed on Sydney by the commission, for it was "unfair and had an adverse impact on players".

However, CEO Paul Marsh said on Wednesday the association was now pleased to have reached an agreement. "We believe this to be a more effective solution," he said.
Tuesday, January 20
Andrew Demetriou and 12 others to become
AFL life members


Former chief executive Andrew Demetriou is among 13 nominations for AFL life membership after his 11-year reign in the League's top job ended last June.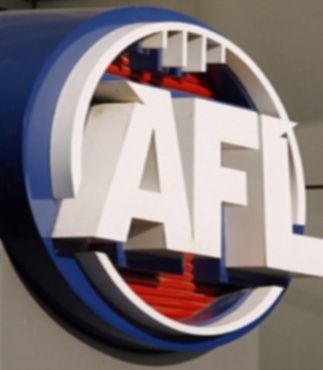 Demetriou, who held roles as AFL football operations manager, AFLPA chief and played 106 games for North Melbourne and Hawthorn, was recommended for life membership under the provision of special service to the game.

The AFL Commission, which Demetriou's successor as CEO, Gill McLachlan, sits on, will consider the nominations at the League's annual general meeting in March.

Nathan Schmook on the AFL website on Monday detailed that after reaching the 300-game milestone last season, Jimmy Bartel, Kane Cornes, Dean Cox, Nick Dal Santo, Corey Enright and Nick Riewoldt qualified automatically.

Greater Western Sydney coach Leon Cameron, North Melbourne coach Brad Scott and former Adelaide coach Brenton Sanderson also qualified, as well as umpire Justin Schmitt.

Long-time club administrators Graeme Allan and Greg Miller were nominated under the special service to the game provision.

The 300-game threshold for life membership includes premiership matches, pre-season games and any international or state games.

Cameron, Sanderson and Scott all qualified through their combined tally as players and coaches.

Carlton's Shane O'Sullivan will be presented with the Jack Titus award for conspicuous service to the game.

O'Sullivan has given 35 years of continuous service to three separate clubs, including the last two decades back with Carlton after stints with Footscray and the Brisbane Bears.
Simon Garlick quits the Bulldogs


The Western Bulldogs on Monday announced that Simon Garlick has resigned as chief executive of the club.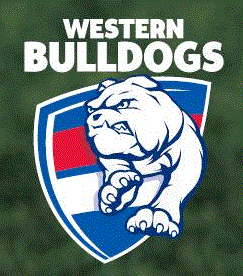 Yahoo! Sport noted the former player had held the position since December 2010. He spent the previous two years serving as chief commercial officer.

Gary Kent, chair of the club's audit and risk committee, will lead the search for a new CEO, beginning immediately.

Club president Peter Gordon and chief operating officer Michael Quinn will share CEO duties until a replacement is found.
Friday, January 16
Sanderson takes over coaching of AFL Academy


Former Adelaide coach Brenton Sanderson has been appointed head coach of the NAB AFL Academy.



Harry Thring for the AFL webpage notes that Sanderson in his new role, will guide the development of the most talented teenagers in the country who will be picked from the NAB AFL Under-16 and Under-18 Championships.

Sanderson, who was sacked by the Crows last September after three seasons (39 wins from 69 games, 2012-13-14) will take up his new role at the end of January. He joins a team that already containing some of the best AFL players of the modern era – Brad Johnson, Glen Jakovich, Tadhg Kennelly and Brad Ottens.
Anti-Doping Tribunal adjourns to Tuesday


The case between the Australian Sports Anti-Doping Authority and 34 past and present Essendon players has been adjourned until next Tuesday.

Jennifer Phelan for the AFL webpage reported the AFL Anti-Doping Tribunal sat again on Thursday morning, albeit briefly, to discuss a number of procedural issues.

The hearing, which is being held behind closed doors at the Victorian County Court, will now resume on Tuesday, January 20.
Updated files
The following files are among the updates –


All–Time Attendances, by club


14,580 games, Played–W–L–D


One-Point results, 321 of them


Draw, 152 tied results


Coaches – every club, every game


200-Game Coaches, 1902–2014


Finals Attendances, 1898–2014


Membership numbers, 1985–2014


Pre-season and practice matches

Worth attention ...
Key news web sites to follow ...
AFL.com.au – more ...
The Age, Real Footy – more ...
Herald Sun – more ...
Yahoo! Sport – more ...
---
Worth attention:



AFL Tables, the ultimate in footy facts – more


Rogers amazing AFL footy facts – more ...


The authorative VFA history 1877-1995 – more ...


Draw 2015 – more ...



Bruce Kennedy – Perspective – more


Charles Boyles amazing photo collection – more


Management of Concussion in football – more ...


Laws of the Game charter – more ...



Worth repeating – more – key articles of 2014 interest
---