Round 22
Fri-Sat-Sun, August 19-20-21

1

Friday (night)

Docklands, 7.40

Carlton v Hawthorn
2
Saturday
Carrara, 2.10
Gold Coast v Adelaide
3
Saturday
Subiaco, 3.10
West Coast v Essendon
4
Saturday (night)
Docklands, 7.10
North Melb v Fremantle
5
Saturday (night)

MCG, 7.10

Collingwood v Brisbane
6
Su

nday

Homebush, 1.10
Sydney v St Kilda
7
Sunday
Football Park, 3.10
Port Adelaide v West.B'dogs
8
Sunday (night)
MCG, 4.40
Melbourne v Richmond

bye

Geelong

all times shown are Eastern
Round 22 – Bruce Kennedy's *Stats* & *Facts* of the game
Round 22, Coaches, Head-to-head
The Best of Round 22 – all the records
*Match Review*– The Stats that Matter
Stats Update from every round of 2011
---
--- 118 from 163
HAW
ADE
WCE
NM
COL

STK

WB

RCH
---
Third coach sacked
Rodney Eade and Bulldogs split

The Western Bulldogs announced on Wednesday that coach Rodney Eade will part ways with the club at the end of the season.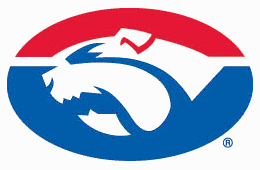 ABC Sport reported Eade confirmed his contract would not be renewed at the end of the 2011 season at a Whitten Oval media conference attended by club president David Smorgon and chief executive Simon Garlick.

He becomes the third AFL coach to be sacked in 2011, joining Adelaide's Neil Craig and Melbourne's Dean Bailey.

After reaching the preliminary final in each of the previous three seasons, the 12th-placed Bulldogs will miss out on the September action for the first time since 2007.

In addition to his seven years with the Bulldogs, Eade also coached Sydney for six-and-a-half seasons, highlighted by leading the Swans into the 1996 grand final, which they lost to North Melbourne.

Eade, 53, would likely be considered to fill the head coaching vacancies at Adelaide or Melbourne next year.

Widely seen as a career coach, Eade said he had yet to decide on his preferred next move.

His coaching record of 314 matches (1996-2002 and 2005-11) brings a success-rate of 54.45 per cent, 169 wins, 141 losses and 4 draws.
__________

Our regular contributor John Novak notes that Eade in round 22 is scheduled this weekend to equal John Northey's coaching record of 315 matches without a premiership.

Northey coached four clubs, Sydney 1985, Melbourne 1986-92, Richmond 1993-95 and Brisbane 1996-98 for a totals of 157 wins, 154 losses and 4 draws.

As Greg Denham notes in his piece today in The Australian, Collingwood legend Bob Rose coached the Magpies and Footscray in 282 matches without capturing a premiership – the Pies under him were runners-up in 1964, 1966 and 1970.







Lyon hits back at fans who baited Stephen Milne
St Kilda coach Ross Lyon on Wednesday hit back at Collingwood supporters who baited Stephen Milne during last Friday night's AFL clash.

Yahoo! Sport reports a section of the crowd chanted "rapist" at Milne, in reference to a police investigation in 2004 where he was cleared of allegations made against him.


"He's fine ... there's a media bubble forming around what happened last week," Lyon said.

"As a representative of St Kilda, I will talk about what Stephen Milne means to us – he's an incredibly consistent performer, really valued around the club, he's a life blood of the club.

"He contributes not only on but off the field in a lot of endeavours for the club, he's a wonderful family man and we value him incredibly highly.

"It says more about the people who are levelling those sorts of chants than it does about Stephen."

Lyon added the club was supporting Milne and would not be distracted by the issue.



Swans rally to help orphans of couple killed
The Sydney Swans have rallied to support the young children of two supporters who were killed in a car accident in Melbourne last weekend.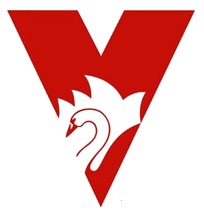 Karen and Fernando Marino had travelled from their home near Wollongong to Melbourne together to watch the Swans play Richmond at the MCG on Sunday.

It was a belated birthday treat for Mrs Marino.

AFL.com.au reported they were hit by a car as they crossed the road in Carlton on Saturday night.

Fernando, 32, died shortly after the accident, and Karen, 29, died in hospital on Tuesday night.

"We feel deeply for the family and friends of Karen and Fernando. As a club we'll endeavour to do what we can to support the family and their two young children," Swans chief executive Andrew Ireland said on Wednesday.

A bank account has been set up to accept donations for the children, aged two and five, and numerous fundraising activities have been organised.

Staff of the Sydney Swans will donate to the fund, with supporters encouraged to do the same:

BSB: 641800
ACC: 200621702
NAME: IMG Society LTD ITF Marino Family Appeal

Correction to a correction
The attendance to the Melbourne-West Coast match in round 21 played last Sunday at Docklands has been adjusted again. The *official* attendance for this match is 15,740, not 15,709, nor 15,739.

The progressive total for the premiership season is now: 5,729,111.





2011, Round 22
Friday-Saturday-Sunday, August 19-20-21
(subject to selection, injury or suspension)
THE 200 CLUB

200 – MICHAEL S GARDINER (StK 2007-10, WCE 1997-2006)
181 premiership, 19 pre-season
200 – BRET THORNTON (Carlton, 2002-11)
179 premiership, 21 pre-season
200 – DOMENIC CASSISI (Port Adelaide, 2002-11)
182 premiership, 18 pre-season
200 – BRENDON GODDARD (St Kilda, 2003-11)
182 premiership, 16 pre-season, 2 International
CAREER MATCHES

200 – ANTONI GROVER (Fremantle), 1999-2011
150 – AARON DAVEY (Melbourne), 2004-11

100 – MARK BLAKE (Geelong), 2005-10
100 – HAMISH McINTOSH (North Melb), 2005-10
50 – ROBERT WARNOCK, 29 Car 2010-11, 21 Fre 2007-08
50 – RICKY PETTERD (Melbourne), 2007-11
50 – BEN McEVOY (St Kilda), 2008-11
50 – NIC NAITANUI (West Coast), 2009-11
MATCHES WITH CURRENT CLUB

50 – KEPLER BRADLEY (Fremantle), 2008-11; also 49 Ess 2004-07
CAREER MATCHES AT A VENUE

100 – BRADY RAWLINGS (North Melb) has played 99 games at Docklands
35 – JUDE BOLTON, ADAM GOODES and RYAN O'KEEFE will pass the BRETT KIRK record of 34 matches at Stadium Australia at Homebush when Sydney play St Kilda on Sunday.
GOALKICKING

500 – JONATHAN BROWN (Bri) 498 goals, 210 games
250 – MARK L WILLIAMS (Ess+Haw) 247 goals, 115 games
300 – CAMERON MOONEY (Gee+NM) 297 goals, 221 games – susp
250 – DANIEL GIANSIRACUSA (WB) 246 goals, 210 games
200 – DREW PETRIE (NM) 197 goals, 196 games

100 – SHANNON BYRNES (Gee) 98 goals, 102 games

100 – BRETT DELEDIO (Rch) 99 goals, 147 games
100 – TOM HAWKINS (Gee) 98 goals, 74 games
100 – GRAHAM JOHNCOCK (Ade) 98 goals, 203 games
100 – CYRIL RIOLI (Hawthorn) 97 goals, 78 games
100 – BRENT STAKER (Bri+WCE) 96 goals, 137 games
100 – DALE THOMAS (Col) 99 goals, 128 games
100 – DANIEL WELLS (NM) 98 goals, 168 games
100 – LEIGH MONTAGNA (StK) 98 goals, 165 games
100 – RYAN GRIFFIN (WB) 95 goals, 140 games
SNIPPETS


Essendon's DUSTIN FLETCHER will play his 27th game against West Coast; equalling the record held by Sydney's MICHAEL O'LOUGHLIN (1995-2009).


Richmond has beaten Melbourne 99 times in premiership matches.


BRAD GREEN (Mel) has kicked 198 goals at the MCG.






The Brisbane Lions have re-signed young guns Tom Rockliff and Jesse O'Brien to new AFL contracts.
Rockliff, having made 17 appearances in the AFL this year, will remain with the Lions until at least the end of 2014 after agreeing to a two year extension to his current deal.
O'Brien, who has made 13 appearances for the Lions this season, has also signed a new two-year contract – ABC Sport

Experienced Gold Coast midfielder Daniel Harris has announced his retirement due to ongoing groin injuries.
The former North Melbourne midfielder was one of a handful of AFL-hardened players who spent the 2010 VFL season with the Suns in preparation for their inaugural campaign in the top flight.
The 29-year-old Harris played 11 senior matches for the Suns in 2011 for a career total of 160 – ABC Sport




---
---
Worth noting ...


Worth repeating – more – key articles of interest


Martin Windsor-Black – more


Bruce Kennedy – Perspective – more


*Rogers Results* – more


Rogers historic season results – more


Oz-wide, Premiers, Medals, Media Awards – more


2010 Club Champions, Best & Fairest awards – more


2010 financial forecasts and results – more


Retirements, delistings, traded, acquired – more
---
MRP – Round 21
Five players take early guilty pleas

Geelong forward Cameron Mooney accepted a one-match suspension for a high hit on Adelaide's Graham Johncock, putting his place in the Cats' finals campaign in doubt.

ABC Sport reports: With Geelong having the bye in round 22, Mooney will miss the penultimate home-and-away round clash against Sydney on August 27.

He then faces a tough task to force his way back into the Cats' best 22 as they push for a third premiership cup in five years.

Mooney was reported in Sunday's clash at Football Park which the second-placed Cats won by 11 points.

Because of his poor disciplinary record, the 31-year-old Mooney could not get the penalty reduced with an early guilty plea.

Adelaide defender Shaun McKernan and Richmond forward Tyrone Vickery accepted reprimands for respective tripping and rough conduct charges.

St Kilda midfielder Nick Dal Santo and Port Adelaide first-gamer Tom Jonas accepted $900 fines for umpire contact.

Reports from Round 21 –
refer Tribunal for each charge








Code of conduct breach


Patrick McGinnity fined and suspended
West Coast defender Patrick McGinnity will miss the Eagles' key clash with Essendon after he was suspended for allegedly vilifying Demons forward Ricky Petterd's mother.

ABC Sport reported the incident occurred at the start of the half-time break in Sunday's match at Docklands which the Eagles won by eight goals.



McGinnity was heard to have made derogatory remarks about Petterd's mother, which the Demons forward quickly relayed to an umpire.

The 22-year-old Eagle was charged under the AFL's code of conduct regarding respect to women and could face suspension and a fine.

McGinnity also copped a $2,500 fine for breaching the AFL's respect and responsibility policies.

He will also apologise to Petterd for the remark.

"I deeply regret the words I used in a verbal altercation on Sunday," McGinnity said in a club statement on Tuesday.

The West Australian reported the AFL chief executive Andrew Demetriou when speaking at Parliament House in Perth where he was meeting WA football officials and State Government ministers about the planned new stadium at Burswood, said McGinnity was clearly in the wrong.

"We take these issues very, very seriously, there is absolutely no place for that sort of language or commentary on the football field, let alone out in the community," he said.

"There's going to be sledging but you've got to be very, very careful about which areas you delve."

Demetriou congratulated Petterd for coming forward with the complaint and said he didn't feel he would become a target for his decision.

Worth attention ...
Port dumps Kane Cornes
Ashley Porter of The Age details the turmoil at beleaguered Port Adelaide deepened last night with the revelation that three-time – and reigning – best and fairest Kane Cornes has been told he will not be required at the end of the season.
There are also strong moves by past players and businessmen to oust club president Brett Duncanson, replacing him with club great and 1975 Magarey medallist Peter Woite.
The Cornes fallout – in the wake of Port's record losses to Collingwood (138 points) and Hawthorn (165) – will cause further unrest among the club's supporters.
The Age understands the 28-year-old was told after the loss to Collingwood that he would not play any part at the club next year, despite having two years to run on his contract. That was just one of a string of bruising meetings between the club's leadership and senior players preceding Saturday's abysmal showing against Hawthorn – more ...

Demetriou: "no worries, Port is here to stay"
AFL chief executive Andrew Demetriou has told Port Adelaide fans not to worry about the state of their struggling club, declaring the Power have a bright future despite their dire financial position and woeful form.


ABC Sport reports Port Adelaide has become the AFL's basketcase this year, with the club's multi-million dollar debts coinciding with its worst run of on-field performances since entering the competition in 1997.

However, Demetriou was confident the league's multi-million dollar assistance package and Port Adelaide's move to the more profitable Adelaide Oval in 2014 would ensure the long-term survival of the club.

"The Port Adelaide Football Club has challenges ahead of it but (supporters) shouldn't worry about ... their financial position, because the AFL and the SANFL have put together a financial package that secures Port Adelaide's future," Demetriou said in Perth on Tuesday.



Malthouse and McGuire at odds on crowd issue
Collingwood's two most powerful figures remain opposed on the importance of crowd behaviour.



Sam Edmund in Melbourne's Herald Sun reports Magpies president Eddie McGuire said he was determined to launch, by this weekend, an advertising blitz featuring Pies players in a bid to stamp out abusive and offensive fan behaviour.

But club coach Mick Malthouse on Tuesday dismissed the problem.

Malthouse questioned the importance of crowd behaviour as an issue, saying abuse of players was widespread and little could be done about it.

Malthouse's view flies in the face of the planned Collingwood initiative that McGuire said would stand as club policy – more ...




Round 21 –
Luke Dahlhaus
(Western Bulldogs)

Western Bulldogs' Luke Dahlhaus has been named the round 21 AFL Rising Star nominee after a sterling performance in his side's 49-point loss to Essendon at Docklands Stadium.

Yahoo! Sport reported: The rookie-listed small forward played his best match for the Bulldogs on Saturday night, tallying 19 disposals and kicking two goals.

The 18-year-old played a major role in a stirring third-quarter fightback by the Bulldogs and has now played nine consecutive AFL games since making his debut in round 12.

Bulldogs coach Rodney Eade said the livewire forward, who averages 13.9 disposals and 4.2 tackles per game, had been a revelation since making his debut.

"Luke has added a lot of life, enthusiasm and talent to our side it's a just reward for the high quality performances he has put in over the past nine games," said Eade.

Dahlhaus was overlooked in the 2010 draft but was signed by an AFL club two weeks later when the `Dogs claimed the Geelong Falcons' player with pick No.22 in the rookie draft.
Full details and history of the AFL-NAB Rising Star award ... more






Crowd Update:
The audited crowd for the Demons-Eagles match on Sunday at the MCG was 15,709 – some reports had 15,739.
Total for R21: 254,947.
Progressive: 5,729,080.

Western Bulldogs midfielder Adam Cooney appears unlikely to play again this season.
Mark Stevens reports in Melbourne's Herald Sun that Cooney will meet a specialist in coming days, with further surgery on his troublesome right knee looming as a strong possibility.
Even if Cooney escapes what would be a minor arthroscopic clean-up, the Dogs will almost certainly not play him for the rest of the season – more ...




---
Match Review Panel – Round 21
Mooney, McKernan, Vickery booked
Tarrant charge dismissed

Geelong forward Cameron Mooney has been handed a one-match ban, but Collingwood's Chris Tarrant was cleared of wrong-doing by the Match Review Panel on Monday.

ABC Sport reports Tribunal regular Mooney can accept a one-game suspension for his high hit on Adelaide's Graham Johncock in the first quarter of their match at Football Park on Sunday.

His poor disciplinary record means no reduction for an early guilty plea – Mooney faces his 18th match suspension from 16 charges.

But Tarrant's match report for what was regarded as a fair bump on St Kilda's Justin Koschitzke was dismissed.

Adelaide defender Shaun McKernan can accept a reprimand for tripping Geelong's Steve Johnson, as can Richmond forward Tyrone Vickery for rough conduct against Sydney's Craig Bird.

But Geelong's Joel Selwood, Port Adelaide's Matt Thomas and Melbourne's Clint Bartram were all cleared.

St Kilda midfielder Nick Dal Santo and Port Adelaide first-gamer Tom Jonas face $900 fines for contact with an umpire.

All players charged have until Tuesday lunchtime to decide whether to fight their penalties at the Tribunal.







Worth attention ...
Demetriou hints at AFL TV
Jesse Hogan in The Age reports Andrew Demetriou has floated the possibility the AFL's latest television rights deal, which will provide $1.12 billion over the next five years, could be its last.

The league's chief executive has provocatively suggested that instead of allowing television networks to broadcast matches, and then keep the resulting advertising and subscription proceeds, the AFL could stream matches directly to customers of the national broadband network.

The plan would be in keeping with an AFL strategy to increase its profit margins, which has included creating an in-house media division to offset the profit-diminishing influence of middlemen – more ...





Primus denies Port has sacked Kane Cornes
Port Adelaide coach Matthew Primus has taken the blame for his AFL club's worst season, but denied sacking triple best and fairest Kane Cornes.

Primus also quashed speculation that selection was being influenced by club hierarchy.

Primus said the heat was on many people at the Power, reeling from crushing losses in the past two weeks including their heaviest defeat, a 165-point thrashing by Hawthorn on Saturday.

That followed the club's previous heaviest loss just a week prior, a 138-point thrashing by Collingwood.

But Primus, with just two wins and headed for Port's first wooden spoon, scotched a report on The Age website that he had sacked Kane Cornes, the 28-year-old reigning club best and fairest,

"Kane has a contract here and as of the moment he is a required player," Primus told Adelaide radio station 5AA on Monday.

"He certainly hasn't been sacked or told he has been traded."

Primus accepted the blame for Port's woeful season, saying "the buck stops with me" but dismissed rumours that president Brett Duncanson and other board members were dictating selection – more ...

see also – SANFL plotting another Port Adelaide coup – Herald Sun












Mark Stevens reports in Melbourne's Herald Sun that the Western Bulldogs are edging closer to a decision on the future of coach Rodney Eade with finals out of the equation – more ...




---
Round 21

Collingwood snap St Kilda's run of six wins

Hawks claim biggest club win; Port lose by 165pts
Blues put paid to Fremantle's finals chances
Gutsy Bulldogs fail to break Essendon's resolve
Lions beat Suns to stake claim as top Q banana
Demons improve but Eagles much better
Tigers click for best win over Swans for 21 years
Cats survive torried workout from Crows
Facts and trivia from Round 21
*The Stats that Matter* – *Match Review* ... more


The season in scores and results – Stats Update 2011




FROM THE ROUND

ST KILDA v COLLINGWOOD


the Magpies snapped St Kilda's six-game winning run in the premiership race ...


St Kilda's 10.10 was the best score versus the Pies since 12.8 in their 2009-1QF win at the MCG ...


Collingwood has not lost to the Saints since 2010-R3 at Docklands, winning three of the past four games; the 2010 grand final of course was drawn ...


at the 212th League meeting of the pair, no new match records were noted ...


St Kilda's STEPHEN MILNE with his only goal of the night became the biggest goalkicker with 300 goals at the Docklands venue ...

HAWTHORN v PORT ADELAIDE


Hawthorn beat Port by 165 points, their biggest victory of their 1,799 League matches since 1925; previous best win was by 160 points when the Hawks 32.24-216 downed Essendon 8.8-56 in 1992-R20 at the MCG ...


Hawthorn's 17.4-106 is the sixth biggest half-time score by the club – highest half-time is 20.7 v NM, 1982-R16 at Princes Park ... worth noting that in 1991-R6 at North Hobart Oval, the Hawks were 17.4 at half-time to Fitzroy 3.6 – the Hawks went on to win by 157 points ...


the Hawks had 15 goalkickers ...


Port Adelaide suffered their 9th-straight defeat, the equal of their AFL worst inked 2000-R8 to 16 incl ...


100th JAY SCHULZ, PA 2010-11, Rch 2003-09 ...


scores and margins for the match also entered the best recorded at the MCG –


31.11-197 is the 9th best score of all-time at the MCG ...


the 165 point margin is the greatest win of all time at the MCG ...


92 points is the biggest half-time margin of all time at the MCG ...

FREMANTLE v CARLTON


the Blues beat the Dockers in Perth for the 6th time – five at Subi, one in 1999 at the WACA ...


no new match records were noted ...


50th JEFF GARLETT (Carlton), 2009-11 ...


50th GREG BROUGHTON (Fremantle), 2009-11 ...
WEST.B'DOGS v ESSENDON


Essendon had 13 goalkickers ...


after a strong period by the Bulldogs when they won six-straight (2006-09) favouritism has returned to the Bombers who posted solid wins this year by 55pts (R1) and 49pts on Saturday night ...


BRENT STANTON (Ess) reached 100 goals in game 159 ...


50th DAVID ZAHARAKIS (Essendon), 2009-11 ...
BRISBANE v GOLD COAST


playing for the "Pineapple Cup" or the "Top Q Banana" the Lions rammed home 8.4-52 in Q4 – their best quarter of the season ...

MELBOURNE v WEST COAST


the Eagles started to dictate with 7.7 their best in Q2 this season ...


ANDREW EMBLEY (WCE) reached 200 career goals in game 225 ...

RICHMOND v SYDNEY


after losing nine of the past 10 games against the Swans, the Tigers turned the tide with their best win over the red-and-white since 1990-R9 when they won by 79 points, 20.19 to 9.6 at the MCG ...


BRAD MILLER (Rch) reached his 100 career goals in game 144 ...


COLIN SYLVIA (Mel) reached 100 goals in game 120 ...

ADELAIDE v GEELONG


the Cats continue their strong showing against the Crows recording their 7th win from the past eight encounters back to 2007 – overall it is 17-15 in favour of Geelong from 32 meetings ...


no new match records were noted ...


200th JIMMY BARTEL (Geelong), 2002-11 ...





Dale Morris breaks tibia and fibula in right leg
The Western Bulldogs are confident defender Dale Morris' badly broken leg won't stop him from getting a solid 2012 AFL pre-season.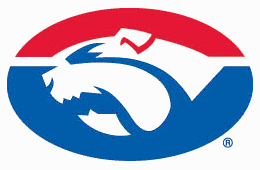 Guy Hand for Yahoo! Sport reports Morris broke both the tibia and fibula in his lower right leg when he fell awkwardly in a fourth quarter marking contest in his side's 49-point loss to Essendon at Docklands on Saturday night.

Doctors confirmed on Sunday that Morris had broken both bones and his season was over.

But they are confident the injuries are not at the most serious end of the scale.

"Both bones were able to be manipulated in hospital under anaesthetic without the need for surgery," the Bulldogs said in a statement.

"The club expects Morris to participate in the majority of pre-season training as he will be up and running within 10 to 12 weeks."



Carlton's Bret Thornton cleared of face fracture
Carlton defender Brett Thornton is expected to be fit for Friday night's blockbuster clash with Hawthorn after scans cleared him of any serious damage to his face.



ABC Sport reports Thornton was taken to a Perth hospital on Saturday after copping an accidental fist from Garrick Ibbotson during Carlton's 30-point win over Fremantle.

A golf ball-sized lump immediately formed under Thornton's left eye after the fourth-quarter marking contest, but scans showed no fracture and the 27-year-old flew home to Melbourne with his team-mates on Saturday night.

It is believed the dramatic swelling, which has since subsided, was caused because Ibbotson's fist struck a blood vessel.






Round 21 attendances: 254,947.
Progressive: 5,729,080.




---
Round 21

Hawks claim biggest club win; Port lose by 165pts
Blues put paid to Fremantle's finals chances
Gutsy Bulldogs fail to break Essendon's resolve
Lions beat Suns to stake claim as top Q banana
Demons improve but Eagles much better
Tigers click for best win over Swans for 21 years
Cats survive torried workout from Crows
Facts and trivia from Round 21
*The Stats that Matter* – *Match Review* ... more


The season in scores and results – Stats Update 2011






Collingwood captain Nick Maxwell could miss the start of the AFL finals series, and has been ruled out for the rest of the home and away season with a thumb fracture of his right hand.

ABC Sport notes scans have revealed the courageous defender injured the thumb during the final quarter of Friday night's win over St Kilda, which kept the Magpies firmly on track for the minor premiership.

Collingwood said in a statement on Saturday its skipper would be sidelined for three to four weeks, which means there is doubt over whether he will return for a qualifying final on the weekend of September 9-11.




---
Round 21

Collingwood snap St Kilda's run of six wins
Facts and trivia from Round 21
*The Stats that Matter* – *Match Review* ... more


The season in scores and results – Stats Update 2011
Collingwood have sent another challenger packing, ending sixth-placed St Kilda's winning streak with a workmanlike 19-point victory at Docklands on Friday night when 46,505 attended under the closed roof to the outside chill of 10 degrees.

After being tested in a pulsating first half, the Magpies slowly ground down the Saints in the second to post their 12th consecutive win this season.

The win keeps the Magpies top of the ladder and plunges the Saints back into a fight to make the top eight at season's end.

Collingwood's Leon Davis had a field day off half-back with 36 possessions, while midfielder Dane Swan was influential with 34 touches and two goals.

Leigh Montagna booted three goals for the Saints and had 24 touches.

Guy Hand for Yahoo! Sport noted the Magpies led by 19 points at quarter-time, booting four goals in a row to end the term and looking likely to make short work of the team they beat in last year's grand final.

But the Saints twice closed to within a point of the premiers during a solid second term, and trailed by just 13 points at the long break. The Magpies muscled the Saints out of business in the third term, pushing out to a 21-point lead.

By the time Swan booted his second after the Magpies had smothered the Saints early in the final term, the lead was out to 28 points and there was no way back for St Kilda.

The Saints got some consolation with forward Stephen Milne breaking the record for most goals kicked at Docklands, booting his 300th at the venue late in the final term.

Collingwood defender Chris Tarrant was reported for a bump on St Kilda's Justin Koschitzke just before half-time. But TV replays suggest he has little to worry about when the match review panel looks at the incident – which appeared umpire overkill.

Shorter matches a chance next year

AFL CEO Andrew Demetriou has confirmed the length of games could be shortened as early as next year, with the League to look closely at reducing minutes played over the off-season.

The issue again came to light this week with Collingwood coach Mick Malthouse claiming long games and the structure of the draw were to blame for recent blowout results.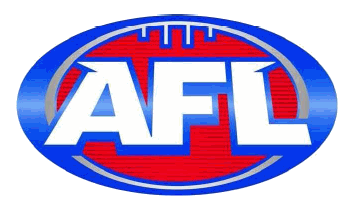 Jennifer Witham reported on AFL.com.au, Demetriou said on Friday it was on the agenda for the Laws of the Game committee over the upcoming off-season.

"The issue of the length of the game with the stoppages and time ons, it has become a little bit too long … 130 minutes for a game.

On Thursday, Malthouse suggested there was interference from corporates and administration.

Demetriou on Friday morning told radio station 3AW the draw would always be compromised as long as games such as Anzac Day, Queen's Birthday, state derbies and blockbusters between Victoria's big clubs were pencilled in first each year.

Demetriou said factors such as government requests, the scheduling of other sporting events in other states, restrictions on the weekends Tasmania could host games, agreements with venues, not playing on Good Friday and requests from the broadcasters also impacted the draw.

He also said the League was well ensconced in the assembling of the 2012 fixture, having collected input from all the clubs and stakeholders.

"I know [AFL broadcasting, legal and business affairs manager] Simon Lethlean has received all the requests.

"It will be a complex draw next year. There will be 18 teams, there will be nine games in a round, so I know he's looking forward to the challenge" – more ...

Andrew Newbold to succeed Kennett
The Hawthorn board have anointed vice-president Andrew Newbold to succeed Jeff Kennett as president at the AFL club.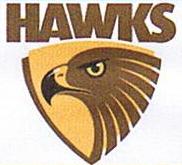 The appointment will be subject to a members' vote that will be finalised at the club's annual general meeting.

Kennett, after being president since 2006 will stand down in December.

Newbold, a lawyer and businessman, joined the Hawks' board in 2003.

The club said in a statement that the board recommendation was unanimous.



Finals tickets up by five per cent
Tickets to this year's finals series have risen in price by five per cent across the four weeks, however the League has dropped the cost of admission to the semi-finals to ensure the majority of matches are accessible by all fans.

AFL.com.au announced Friday that prices are $36 for standard finals tickets in weeks one and two in New South Wales, $44.50 for a standard ticket in Victoria, and $46.50 for a final in Perth.

Members of the competing clubs will retain the exclusive right to buy tickets to any finals game in weeks one to three on the Monday before the game.

The general public will now be able to buy finals tickets in weeks one to three from midday at the Tuesday, which is earlier than the 9am Wednesday start time used in previous years.

The cost of tickets to the Grand Final, to be played on October 1, is slightly higher than 2010, with prices ranging from $150 for standing room and restricted view ($142.50 in 2010), $170 for standard ($161 in 2010), $254 for prime ($235 in 2010) and $295 for premium ($270 in 2010).








Essendon have confirmed that defender Michael Hibberd has been charged with assault following an incident in Mornington last month.
According to the club's website, Hibberd has been officially charged after being involved in an altercation with a woman and another man that happened in Main St, Mornington early on July 31st.
Police have indicated that a man was allegedly hit in the face during the incident and later needed hospital treatment.
As a result of the initial police investigation, the Bombers suspended Hibberd indefinitely on August 3 – Sportal




---
Round 21 – selected teams
Dockers name Sandilands
Melbourne recall Sylvia and regain Jamar
Port make eight changes

Fremantle at selection on Thursday night have chosen reward over risk, bringing back ruckman Aaron Sandilands from injury in a season-defining gamble.

Sandilands has played just one match in the past 10 weeks because of a serious toe injury.

But with the Dockers' season on the line the giant ruckman will be risked in Saturday's must-win match against Carlton in Perth.

Sandilands' delicate injury affects his right foot – the one he usually leaps off – and his match fitness certainly is in question.

Yahoo! Sport reports Gold Coast have included skipper Gary Ablett for their derby against Brisbane at the Gabba on Saturday night after he missed their big loss to Geelong last weekend with a hamstring injury.

Melbourne have recalled forward Colin Sylvia and regained ruckman Mark Jamar to combat West Coast's Dean Cox at Docklands on Sunday.

Port Adelaide have predictably rung the changes after their feeble performance against Collingwood last weekend, with eight new faces to take on Hawthorn on Saturday.

Forward Brett Ebert is among five dropped for the Power, with Hamish Hartlett (shoulder) and Jasper Pittard (hamstring) out injured and veteran Chad Cornes retiring.

The Hawks welcome back Chance Bateman, Cameron Bruce and Ryan Schoenmakers for Rick Ladson and Michael Osborne (both soreness) and Kyle Cheney.

Collingwood's embarrassment of riches grew with the inclusion of defender Harry O'Brien after knee soreness and midfielder Sharrod Wellingham to play St Kilda at Docklands tonight.

Simon Buckley and Cameron Wood have been omitted.

Other key round 21 inclusions are Geelong stars Corey Enright and Brad Ottens to play Adelaide, and Western Bulldogs midfielder Shaun Higgins returning from injury to take on Essendon.

But as expected the Cats have lost key defender Matthew Scarlett for the Adelaide clash with a knee injury.

Richmond received better-than-expected news on midfielder Daniel Jackson, who has been named in the Tigers' side to play Sydney at the MCG on Sunday – just a week after limping off with a knee injury after a heavy clash with West Coast's Matt Rosa.

Matt White, Jayden Post, Jake Batchelor and Jeromey Webberley have been added to the extended 25-man squad.



selected teams for Round 21 – more ...







Worth attention ...
Hospital to send Stynes home
Scott Spits in The Age reports Melbourne president Jim Stynes is recovering from his latest surgery, during which doctors decided against removing a tumour from his stomach.

Surgeons will now consider other treatment options for the former AFL footballer and 1991 Brownlow Medallist.

Stynes underwent exploratory surgery at the Peter MacCallum Cancer Centre yesterday and the Demons said he was expected to leave hospital within the next seven days.

"Jim is now recovering well from the surgery and is expected to leave hospital sometime in the next week. Doctors determined the best course of action was not to remove the tumour and to consider other treatment options," Melbourne said in a statement.

Stynes's battle with cancer was again thrust into the public spotlight last week when he fronted a media conference to announce the club had decided to sack its coach Dean Bailey – more ...




---


Sydney, Thursday, August 18, 2011
---
FOOTYSTATS –
strictly for statophiles
always available –

The Footystats files continue to be available for your attention.

The mountain of information you find has been available and distributed for more than 25 years. Spend a minute with Footystats, or take an hour and explore. Most of all, tell others what you've found.

A compilation designed and freely presented for the benefit of every enthusiast of Australian football.

Care has been used to provide accurate detail in this publication which in every instance is not guaranteed.

As a respected journal of authority the events of nearly every aspect of each season can be traced back through our coherent analysis of news-worthy events.

You'll find a lot more to like with
"footy's best kept secret" ...

What IS Footystats?
Statistics – a flexible fact
always being revised ...

15th season on the Internet ...

It's knowing where to find it ...

and recognising the wonderful collaboration of
Bruce Kennedy
Martin Windsor-Black and
Michael Rogers

We give thanks for recent assistance from
AFL Tables

Match Review – 2011, 2010, 2009, 2008, 2007

2011 Stats Update of every round
Stats Snapshot of 2010

Venue performances, all clubs
includes detail of 2011 season

Tribunal – 2011, 2010, 2009, 2008, 2007, 2006, 2005, 2004, 2003, 2002, 2001
All–Time Match Records, 1897–2010

VFL-AFL Games–Matches
first under lights for premiership points
Sunday; first game; under lights
All days of the week
First matches on Anzac Day
Starts to the season
Early September grand finals
Grand finals in October

NAB Cup 2011 Match Review

Nine-point goals

News Diary – 2011, 2010, 2009, 2008
Footystats Diary –
pick a year and click ...
1992, 1993, 1994, 1995, 1996, 1997, 1998, 1999, 2000, 2001, 2002, 2003, 2004, 2005, 2006, 2007, 2008, 2009, 2010, 2011



Martin Windsor-Black


Bruce Kennedy: Perspective


(Michael) Rogers Results

2010 Oz-Wide, Premiers, Medals, Awards

2010 Club Best & Fairest awards



Chronology of football since 1858

Premiers, since 1897
The Minor Premiership, since 1897
Premiership placings, since 1897

Matches at 37 venues, 1897–2010

Highest scores, Greatest Margins

The Big Ladder of 2010

Membership numbers, 1985-2011

Attendances, 1998-2011 (updated)

All-Time Attendances, by club
(updated)
Finals Attendances, 1898-2010
13,763 games, Played-W-L-D
One-Point results, 314 of them
(updated)
Draw, 149 tied results
Milestone Matches
Goalkickers, most, and the biggest
Leading Goalkickers, since 1897
Tops in goals, since 1987
100th goal – who, when, how
All-Time Goalkickers, 10 goals+
All-Time Goalkickers, venues
Goalkicking Feats
Goal Feats; double digits same round
Goals and other trivia
Goals with first kick in League footy

The Brownlow Medal, 1924-2010
Brownlow voting, 2010
*Leonard Colquhoun*
key attendance figures, 1897-2010
Cricket crowds at football venues
Debut crowds by new clubs
7-match round aggregates
Gold Coast crowds
Debut crowds of new clubs
Mid-2011 observations
Match Results,
2010, 2009, 2008, 2007, 2006, 2005
VFL-AFL Graph, 1897-2010
Coaches – every club, every game
200-Game Coaches, 1902-2010
The Big Ladder of 2010
Wooden Spoon, trivia, 1897-2010
Poster epidemics
Cliffhangers
Best & worst of a season – all clubs
Best of the *Night* series

Scoring
The Great Revivals
50-goal games – 10 of them
Least Accurate
Highest – also, GWM, high losers
Behinds, 2-9
Behinds, 25 and over
Best, worst over 25-50-100-200 games
Turnarounds
First v 2nd
Winning with fewer goals

NAB Cup 2011 Match Review
TV rights, beyond 2006
The Carlton Crisis, 2000-2007
Game in NSW, its history since 1877
John Devaney – *Full Points Footy*
History of VFL-AFL Footy Jumpers
Rhett Bartlett *Rhettrospective*
Aboriginal Football, the contribution
Australia v Ireland, 1967-2010

When football codes were started
Best of the Best, 1897–2011
James Hothersall: the *mosts*
James Hothersall: Football facts
*Worth Repeating* – more
key articles of recent times ...

Memory Lane
Fitzroy (1897-1996) – the records
50-goal games in League footy
Lockett: 29 goals without a miss
Disposals – Kicks, Marks, Handballs
Defending the premiership
Sacked coaches; other departures
Five clubs is the record
Games since last premiership
Teams of the Century
Hall of Fame
Brownlow Medal, sales recorded
Protest, match outcome changed
Captain, 100 or more games
Oldest, youngest in League footy
Medals, Trophies
Soccer has no God-given right
to be called football
Tight ladders
Venues, Consecutive wins and losses
*Off Target* days
---
2011 LADDER after Round 21
P

W

L

D

B

%

Pts

1

Collingwood

19

18

1

–

2

182.8

72

2

Geelong

20

18

2

–

1

157.7

72

3

Hawthorn

19

15

4

–

2

146.6

60

4

Carlton

20

14

5

1

1

136.3

58

5

West Coast

19

14

5

–

2

123.9

56

6

St Kilda

19

10

8

1

2

109.9

42

7

Essendon

20

10

9

1

1

102.5

42

8

Sydney

19

9

9

1

2

105.4

38

9

Fremantle

19

9

10

–

2

92.1

36

10

North Melb

19

8

11

–

2

98.8

32

11

Melbourne

19

7

11

1

2

82.2

30

12

West.B'dogs

19

7

12

–

2

91.8

28

13

Richmond

19

6

12

1

2

83.5

26

14

Adelaide

19

6

13

–

2

78.8

24

15

Brisbane

19

4

15

–

2

82.0

16

16

Gold Coast

19

3

16

–

2

54.2

12

17

Port Adelaide

19

2

17

–

2

61.2

8
---
| | |
| --- | --- |
| Premiers | Collingwood |
| 2nd | St Kilda |
| 3rd | Geelong |
| 4th | West.B'dogs |
| 5th | Sydney |
| 6th | Fremantle |
| 7th | Hawthorn |
| 8th | Carlton |
---
Footystats ™
footy's best kept secret
August 12-18, 2011
Diary Week 796
sources include:
afl.com.au, newslimited, The Age,
abc.net.au, sportal.com.au

The Diary is updated daily
by 9am AEST, Monday to Friday
by 10am AEST, Saturday and Sunday
and frequently in-between.

Created in Front Page; designed for use in Windows and Internet Explorer 6-7 or 8.
Major differences will appear in Firefox – font default must be *Arial*.
Club colours are used with the approval of – http://www.footyjumpers.com/
---
Australian Football
(Official title of the code)

Whether it is called Australian Football, Australian Rules Football,
"Aussie Rules", the VFL, the AFL, Australia's only indigenous football code is officially entitled
'Australian football'.
It has never been officially referred to as 'Australian rules football'. Such terminology has only ever appeared in the form of football journalism, coined by different writers.
AFL refers to the elite Australian football competition known as the Australian Football League.
The insult of "Aussie Rules" equates to an offence of the words
"aerial ping-pong".
---
Heard something? – tell me — footystats
---
Note: Points of view and opinions put forward in our forum do not necessarily reflect the opinion of Footystats and Kevin Taylor. Expressions of opinion are exclusively the responsibility of their authors. If you should be of the opinion that illegal content has been posted you are kindly asked to indicate this to us at Footystats.
---
ABC News Online
Latest Australian & Worldwide News
---
Footystats *News Alert*
Subscribe or Unsubscribe
footystats-request@bigfooty.com.au
---
*Worth Repeating* – key articles, considered of interest ... more
---
*Broken Link?
please tell me ... footystats
---
DRAW 2011
All times are Eastern
(subject to alteration)

*(n)* = night match

ROUND 1
Thursday, March 24
Car 14.20-104 v Rch 13.6-84
Friday, March 25
Gee 6.12-48 v StK 6.11-47
Saturday, March 26
Col 24.11-155 v PA 12.8-80
Ade 16.9-105 v Haw 12.13-85
Bri 14.8-92 v Fre 13.16-94
Sunday, March 27
Ess 16.17-113 v WB 8.10-58
Mel 11.18-84 v Syd 11.18-84
WCE 13.14-92 v NM 13.10-88
Bye: Gold Coast

ROUND 2
Friday, April 1
StK 13.17-95, Rch 14.11-95
Saturday, April 2
NM 7.14-56 v Col 21.17-143
PA 15.8-98 v WCE 16.20-116
GC 7.10-52 v Car 26.15-171
Fre 10.18-78 v Gee 13.11-89
Sunday, April 3
WB 19.9-123 v Bri 6.9-45
Syd 14.14-98 v Ess 13.15-93
Haw 16.26-122 v Mel 12.5-77
Bye: Adelaide

ROUND 3
Friday, April 8
Col 15.12-102 v Car 11.8-74
Saturday, April 9
WB 18.14-122 v GC 7.9-51
Ade 7.12-54 v Fre 11.13-79
Rch 6.16-52 v Haw 17.13-115
WCE 13.10-88 v Syd 15.11-101
Sunday, April 10
Mel 12.10-82 v Bri 11.5-71
Gee 17.20-122 v PA 6.7-43
StK 12.12-84 v Ess 21.10-136
Bye: North Melbourne

ROUND 4
Friday, April 15
Rch 13.12-90 v Col 24.17-161
Saturday, April 16
Haw 10.12-72 v WCE 9.11-65
Car 11.13-79 v Ess 11.13-79
Syd 7.12-54 v Gee 11.15-81
PA 14.14-98 v Ade 9.12-66
Sunday, April 17
GC 9.15-69 v Mel 23.21-159
Fre 18.19-127 v NM 14.14-98
Bye: Bri, StK, WB

ROUND 5 (Easter & Anzac)
Thursday, April 21
Bri 11.10-76 v StK 13.11-89
Saturday, April 23
PA 15.11-101 v GC 15.14-104
Car 11.19-85 v Ade 12.7-79
Sunday, April 24
NM 14.19-103 v Rch 17.10-112
Monday, April 25
Ess 11.11-77 v Col 16.11-107
Fre 12.13-85 v WB 11.12-78
Tuesday, April 26
Haw 15.8-98 v Gee 17.15-117
Bye: Mel, Syd, WCE

ROUND 6
Thursday, April 28
WCE 15.16-106 v Mel 6.16-52
Friday, April 29
Syd 10.11-71 v Car 12.15-87
Saturday, April 30
NM 18.25-133 v PA 10.13-73
Rch 18.16-124 v Bri 14.14-98
Ade 13.12-90 v StK 9.17-71
Sunday, May 1
Ess 31.11-197 v GC 8.10-58
Col 15.15-105 v WB 8.9-57
Bye: Fre, Gee, Haw

ROUND 7
Friday, May 6
PA 10.12-72 v Haw 15.14-104
Saturday, May 7
WB 10.5-65 v Syd 10.13-73
Gee 19.13-127 v NM 9.7-61
Rch 23.10-148 v Fre 14.15-99
GC 18.16-124 v Bri 17.14-116
Sunday, May 8
Ess 16.10-106 v WCE 12.18-90
Mel 22.17-149 v Ade 8.5-53
Monday, May 9
StK 12.9-81 v Car 11.18-84
Bye: Collingwood

ROUND 8
Friday, May 13
Gee 8.17-65 v Col 9.8-62
Saturday, May 14
NM 19.10-124 v Mel 12.11-83
Ade 20.10-130 v GC 9.19-73
Bri 9.12-66 v Ess 15.12-102
Syd 18.13-121 v PA 9.5-69
Sunday, May 15
Haw 14.15-99 v StK 10.9-69
WB 23.15-153 v Rch 18.10-118
WCE 14.12-96 v Fre 9.9-63
Bye: Carlton

ROUND 9
Friday, May 20
Car 14.16-100 v Gee 15.12-102
Saturday, May 21
StK 16.10-106 v Mel 13.8-86
PA 14.6-90 v Fre 21.16-142
Bri 10.13-73 v NM 8.11-59
Rch 16.9-105 v Ess 13.11-89
Sunday, May 22
Col 20.15-135 v Ade 14.8-92
Syd 8.12-60 v Haw 15.16-106
WCE 26.19-175 v WB 8.4-52
Bye: Gold Coast

ROUND 10
Friday, May 27
Mel 6.10-46 v Car 13.15-93
Saturday, May 28
NM 9.17-71 v Syd 10.12-72
Fre 7.14-56 v StK 15.12-102
GC 10.13-73 v Gee 21.13-139
Rch 10.14-74 v PA 13.11-89
Sunday, May 29
Ade 8.13-61 v Bri 15.11-101
Col 16.9-105 v WCE 7.11-53
WB 9.8-62 v Haw 13.13-91
Bye: Essendon

ROUND 11
Friday, June 3
Ess 10.8-68 v Mel 15.11-101
Saturday, June 4
Gee 23.10-148 v WB 13.9-87
WCE 13.7-87 v GC 10.7-67
Bri 7.9-51 v Syd 17.14-116
Col 16.12-108 v StK 7.9-51
Sunday, June 5
Haw 17.9-111 v Fre 13.11-89
NM 18.7-115 v Ade 10.8-68
PA 7.7-49 v Car 16.15-111
Bye: Richmond

ROUND 12 (Queen's Birthday)
Friday, June 10
StK 12.9-81 v WB 8.9-57
Saturday, June 11
Ade 10.8-67 v WCE 15.16-106
GC 9.9-63 v NM 18.14-122
Gee 13.10-88 v Haw 13.5-83
Sunday, June 12
Car 19.10-124 v Bri 9.9-63
Syd 9.21-75 v Rch 9.11-65
Fre 15.8-98 v Ess 9.10-64
Monday, June 13
Mel 6.5-41 v Col 19.15-129
Bye: Port Adelaide

ROUND 13
Friday, June 17
WB 14.16-100 v Ade 10.10-70
Saturday, June 18
Haw 19.15-129 v GC 8.10-58
Ess 12.18-90 v NM 17.9-111
Bri 14.10-94 v Rch 18.17-125
StK 11.6-72 v Gee 15.10-100
Sunday, June 19
Mel 22.17-149 v Fre 8.12-60
Car 15.10-100 v Syd 10.6-66
WCE 15.20-110 v PA 13.10-88
Bye: Collingwood

ROUND 14
Friday, June 24
Haw 23.8-146 v Ess 12.9-81
Saturday, June 25
GC 13.10-88 v WB 17.8-110
Rch 13.13-91 v Mel 17.16-118
Syd 14.9-93 v Col 13.21-99
Fre 12.16-88 v Bri 10.5-65
Sunday, June 26
Gee 19.11-125 v Ade 10.13-73
Car 10.7-67 v WCE 15.13-103
PA 14.7-91 v NM 21.10-136
Bye: St Kilda

ROUND 15
Friday, July 1
WB 19.13-127 v Mel 8.15-63
Saturday, July 2
Rch 12.9-81 v Car 28.16-184
Fre 17.10-112 v GC 9.8-62
Ess 18.7-115 v Gee 16.15-111
Ade 8.9-57 v Syd 6.14-50
Sunday, July 3
Bri 15.9-99 v PA 13.10-88
Col 15.16-106 v Haw 9.11-65
NM 10.10-70 v StK 12.7-79
Bye: West Coast

ROUND 16
Friday, July 8
WCE 14.12-96 v Gee 13.10-88
Saturday, July 9
Haw 16.9-105 v Bri 9.9-63
GC 4.12-36 v Syd 15.16-106
Ess 15.15-105 v Rch 9.12-66
Sunday, July 10
Col 22.15-147 v NM 3.12-30
PA 8.5-53 v StK 17.7-109
WB 14.12-96 v Car 9.15-69
Byes: Ade, Fre, Mel

ROUND 17
Friday, July 15
Ade 10.13-73 v Ess 12.12-84
Saturday, July 16
Rch 9.16-70 v GC 12.13-85
Car 11.13-79 v Col 13.20-98
StK 13.4-82 v WCE 9.7-61
Mel 17.11-113 v PA 14.8-92
Sunday, July 17
Syd 13.9-87 v Fre 15.8-98
Bri 15.14-104 v Gee 20.13-133
NM 21.16-142 v WB 17.9-111
Bye: Hawthorn

ROUND 18
Friday, July 22
StK 19.13-127 v Ade 3.6-24
Saturday, July 23
NM 17.20-122 v Bri 11.11-77
Syd 16.18-114 v WB 11.9-75
GC 11.9-75 v Col 19.15-129
Ess 12.7-79 v Car 24.9-153
Sunday, July 24
Gee 17.13-113 v Rch 7.9-51
Mel 12.6-78 v Haw 20.12-132
Fre 9.10-64 v WCE 8.17-65
Bye: Port Adelaide

ROUND 19
Friday, July 29
NM 9.8-62 v Car 11.14-80
Saturday, July 30
WB 15.5-95 v WCE 15.13-103
Gee 37.11-233 v Mel 7.5-47
GC 6.18-54 v StK 10.14-74
Fre 6.8-44 v Haw 13.17-95
Sunday, July 31
Col 25.16-166 v Ess 14.8-92
Ade 16.15-111 v PA 11.13-79
Byes: Bri, Rch, Sydney

ROUND 20
Friday, August 5
StK 16.17-113 v Fre 10.12-72
Saturday, August 6
Car 21.8-134 v Mel 7.16-58
Gee 29.14-188 v GC 6.2-38
Ess 15.10-100 v Syd 14.15-99
PA 3.3-21 v Col 23.21-159
Sunday, August 7
Bri 16.9-105 v Ade 16.14-110
Haw 15.13-103 v NM 13.8-86
WCE 22.15-147 v Rch 14.6-90
Bye: Western Bulldogs

ROUND 21
Friday, August 12
StK 10.10-70 v Col 14.5-89
Saturday, August 13
Haw 31.11-197 v PA 5.2-32
Fre 12.13-85 v Car 16.19-115
WB 15.11-101 v Ess 23.12-150
Bri 18.15-123 v GC 8.13-61
Sunday, August 14
Mel 9.8-62 v WCE 16.14-110
Rch 14.15-99 v Syd 7.14-56
Ade 12.13-85 v Gee 14.12-96
Bye: North Melbourne

ROUND 22
Friday, August 19
Car v Haw, Dok(n), 7:40pm
Saturday, August 20
GC v Ade, Carrara, 2:10pm
WCE v Ess, Subi, 3:10pm
NM v Fre, Dok(n), 7:10pm
Col v Bri, MCG(n), 7:10pm
Sunday, August 21
Syd v StK, Hom, 1:10pm
PA v WB, FP, 3:10pm
Mel v Rch, MCG(n), 4.40pm
Bye: Geelong

ROUND 23
Friday, August 26
Fre v Col, Subi(n), 8:40pm
Saturday, August 27
Haw v WB, MCG, 2:10pm
Gee v Syd, KP, 2:10pm
StK v NM, Dok(n), 7:10pm
Bri v WCE, BCG(n), 7:10pm
Sunday, August 28
Ade v Rch, FP, 1:10pm
Mel v GC, MCG, 2:10pm
Ess v PA, Dok(n), 4:40pm
Bye: Carlton

ROUND 24
Friday, Sept 2
Gee v Col, MCG(n), 7.40
Saturday, Sept 3
GC v Haw, C, 1.10
WB v Fre, Dok, 2.10
Syd v Bri, SCG, 4.10
Car v StK, MCG, 7.10
WCE v Ade, S, 7,10
Sunday, Sept 4
PA v Mel, AO, 2.10
Rch v NM. Dok, 4.40
Bye: Essendon

FINALS
Week 1, Sept 9-10-11
Week 2, Sept 16-17
Week 3, Sept 23-24
Week 4, October 1
---
2011



All times Eastern

FIRST ROUND
POOL 1
Friday, February 11
at Football Park
Ade 0.3.6-24 v Mel 0.5.4.-34
Mel 0.5.6-36 v PA 1.2.6-27
Ade 0.6.4-40 v PA 0.1.2-8
POOL 2
Saturday, February 12
at Docklands Stadium
Car 0.6.5-41 v Rch 0.3.5-23
Rch 0.1.1-7 v Col 0.7.8-50
Car 0.3.8-26 v Col 0.5.3-33
POOL 3
Sunday, February 13
at Subiaco Oval
WCE 0.5.1-31 v Haw 0.4.5-29
Haw 1.4.4-37 v Fre 0.3.5-23
WCE v Fre, 9.55pm
POOL 4
Friday, February 18
at Docklands Stadium
Ess 0.5.8-38 v Bri 0.2.2-14
Bri 0.2.3-15 v StK 1.5.5-44
Ess 0.5.8-38 v StK 0.6.2-38
POOL 5
Saturday, February 19
at Blacktown Olympic Park
GWS 0.0.4-4 v Syd 0.13.5-83
Syd 0.3-4-22 v GC 0.4.1-25
GWS 0.4.3-27 v GC 0.8.5-52
POOL 6
Sunday, February 20
at Kardinia Park
Gee 0.4.8-32 v NM 0.2.2-14
NM 1.2.2-23 v WB 0.8.6-54
Gee 0.7.4-46 v WB 0.4.1-25
QUARTER FINALS
Mel 1.11.7-82 v Ess 1.17.10-121
Col 1.12.12-93 v Syd 1.10.10-79
Gee 1.6.6-51 v StK 1.15.7-106
WCE 0.12.15-87 v GC 1.5.11-50
SEMI-FINALS
Friday, March 4
Ess 0.12.12-84 v StK 0.6.9-45
Saturday, March 5
WCE 0.8.8-56 v Col 1.9.17-80
GRAND FINAL
Friday, March 11
Ess 0.13.8-86 v Col 1.15.9-108



Back to the top

---
► Full Points Footy publications
by John Devaney
* Encyclopedia of Australian Football Clubs
* SA Football Companion
^ WA Football Companion
* Tasmanian Football Companion
Retirements, 2011

ADEALAIDE
Scott Stevens
BRISBANE

James Charman
COLLINGWOOD

Tom Hunter
ESSENDON
Mark L Williams
GEELONG
Marcus Drum
Cameron Mooney
PORT ADELAIDE

Chad Cornes
SYDNEY
Craig Bolton
Daniel Bradshaw
WEST.B'DOGS
Barry Hall

Body Graffiti – players noted
Claye Beams (Bri)
Dayne Beams (Col)
Mitch Clark (Bri)
Travis Cloke (Col)
Adam Cooney (WB)
Lynden Dunn (Mel)
Lance Franklin (Haw)
Jeremy Howe (Mel)
Nathan Jones (Mel)
Jake King (Rch)
Dustin Martin (Rch)
Ash McGrath (Bri)
Harry O'Brien (Col)
Ricky Petterd (Mel)
Jared Rivers (Mel)
Dane Swan (Col)
Chris Yarran (Car)